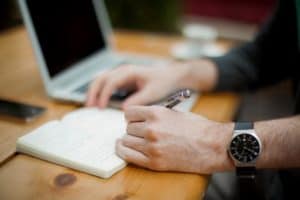 Writing a job description before you post the job is important, because the description will guide your agency's search. Even if you are hiring internally, the job description will help people transition smoothly into their new roles.
Here's a brief overview on my strategy for writing your agency's next job description.
Start with your goal
Begin with the end in mind: What do you want to accomplish by hiring this person? Your job description should cut to the heart of why you need someone for this role. Explain how they will contribute to the agency, the strategy behind their responsibilities, and why their job is important.
This helps drive the right job title, too. Here's more on choosing the right job titles. [Read more…]