Agency Strategy Consulting
Get a Custom Agency Roadmap to Reach Your Long-Term Goals
Got big growth goals for your agency… but wondering how you'll actually reach your goals?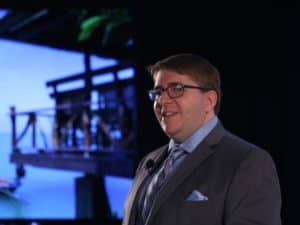 Hi, agency consultant Karl Sakas here! A custom Agency Roadmap strategy project can help you reach your long-term goals more quickly, smoothly, and profitably.
My agency strategy help starts at US$15,000.
Within 2-3 months of kickoff, you'll have a custom Strategy & Implementation Plan—concise strategic advice on where to focus, plus prioritized tactical steps to implement over the coming 1-3 years.
If you're ready to feel confident about how you'll reach your big long-term goals, an Agency Roadmap strategy project might be for you. Read on to learn more!
"Karl's advice and guidance has proven invaluable, setting us on a path to grow our agency from 7 figures to 8 figures. Karl's measured approach to incredibly challenging situations has kept our team on track and focused."
Why choose agency consulting with Karl Sakas?
Custom Strategy
Get clarity on your agency's unique 80/20.
Concrete Advice
Grounded in real-world agency ops.
Quick Wins
Get early tactical tips immediately.
Boutique
You're special, not one of thousands.
"We took our time making the decision on whom to partner with to grow our company. Karl is on the higher-end in terms of investment, and so we spent extra time considering our options. Ultimately, we selected him because his approach isn't cookie cutter, he is incredibly smart and had the background to support our broad set of needs (we also really liked him and could see working with him would be fun and easy).
I can honestly say that it has been worth every penny we've invested."
Expect a big investment… plus a big potential ROI.
Agency owners hire me to add at least $1,000,000 in value to their agency. As a specialist, I consult exclusively with marketing, creative, development, and PR agencies—primarily digitally-oriented firms with 1-3 owners and 20-100 employees.
I've directly advised 300+ agencies worldwide—in 31 countries—since 2013, but I now intentionally limit my active client count. This means you get a high-touch, boutique client experience.
Agency Roadmap strategy projects start at US$15,000. If you choose to add implementation support, an on-site, or a Culture Survey, your investment can rise to $30,000+ during the first year.
I'm committed to delivering quick-win results early. Sometimes this happens really early—two agency partners recently shared that I helped them find $75,000 in new profits before our Agency Roadmap kickoff call!
Post-project implementation support is available but not required. Most clients choose to get at least a few months of implementation advice, via Agency Coaching.
A new Agency Roadmap client shared…
"Over the years, we've always done what we thought was best for our goals. Now, we'll finally have a clear plan to get there."
Ready for your custom Agency Roadmap? Let's talk!
Complete my confidential pre-intake survey and we can schedule your free exploratory call.
On the fence? Feel free to call or email me first—I know a business strategy project is a big step. I'm committed to answering your questions—even if it means pointing you elsewhere.
What's different about Karl vs. other agency consultants?
Agency consultants share many similarities. For instance, we all tend to recommend you have fewer active clients, prioritize your profitability over top-line revenue growth, and spend more time "on" instead of "in" the business.
Beyond that, here's what's unique about me:
1. I don't accept referral fees from anyone—not even Amazon links—so you never have to wonder if there's a conflict of interest. (Some agency consultants derive significant revenues from affiliate or referral fees.)
2. I customize my advice to your Values, Goals, and Resources (VGR), rather than dictating a dogmatic approach. (I don't believe agencies are served by a one-size-fits-all solution.)
3. I'm always thinking about how to balance results (I'm the oldest of five kids; my parents were both Army officers) and emotional impact (on you and your team). This includes talking through pros and cons of different options.
4. I'm willing to provide implementation support after the strategy project. (Life is complicated; having the strategy is important, but not-so-sexy implementation is vital.) If you want my follow-on help, I don't want to leave you hanging.
5. My advice is based on my agency operations background, with an eye toward how you'd need to implement my guidance. (Typically, people become an agency consultant after owning and then selling or closing their own agency. As far as I'm aware, I'm the only agency consultant who comes from an operations background.)
6. I focus on 1-on-1 advice, rather than group-based services. (I'll do team training, key-employee coaching, candidate screening, and other services, but the core is ultimately our individual working relationship.) You're paying me for business advice and support, not to be the cruise director.
7. You don't have to pay 100% up front for your Agency Roadmap turnaround project. (But there's a 50% deposit, and we tend to move promptly.) If you do follow-on coaching, coaching is month-to-month; you can stop any time.
8. You can expect a boutique client experience. (This includes my strong attention to detail, remembering what you've previously shared, prompt email turnaround… and dropping everything to help if you have an emergency.)
9. I will fire you as a client if you follow unethical practices—like the now ex-client who ordered their employees to write fake customer reviews. (This isn't a priority for everyone.)
10. You can speak with client references, once we get to that point. (Some agency consultants don't share references.) I recognize you're about to make a big investment, and I want you to be fully confident this is the right choice for you.
Ultimately, the choice comes down to some combo of price (I'm fairly expensive), experience (clients like my operations background), and personality match (you'll need to judge for yourself).
If you're weighing options and not sure, let me know the people you're considering—I'm glad to advise on the pros and cons. (Indeed, I'm not always the right choice.)
"Karl has been a godsend for our agency. … Karl has exceeded our expectations. More than that though he's become our "agency therapist"—we talk through our internal & client problems/issues with him, and he holds us accountable to actually following through on what we say we'll do."
How Can Agency Consulting Help You?
An Agency Roadmap project helps you get clarity on how to reach your long-term goals. This is true whether you lean toward running a Lifestyle vs. Equity agency.
We might address agency growth questions like…
How can we sustain our growth goals?
How can I make myself "needed but not necessary"?
Do we need to specialize to meet our growth goals?
How can I afford to pay myself more?
Are we charging enough?
How do we attract a stable pipeline of the right clients?
What's missing from our client onboarding process?
How should I change our team structure to eliminate growing pains?
Why do my top employees keep quitting?
Why aren't clients renewing their contracts?
How can I make running the agency less stressful?
Am I on track to sell my agency for X million?
By further customizing your Agency Roadmap project, I can address a wide range of common agency problems. And if you need another specialist (e.g., taxes, estate planning, contracts, etc.), I can refer you.
Unlike many consultants, I don't accept referral fees—from anyone. This protects you from conflicts of interest; my clients are always my first priority.
Email me and let me know what you'd like to fix, so we can turn your agency into the business you want!
"[Karl's] advice is highly actionable and derived from his years of experience."
BONUS: Get free access to nearly $1,000 in agency templates
As an Agency Roadmap client, you get full access to my Agency Profitability Toolkit. Normally US$997, the always-growing library includes tools, SOPs, and templates designed to save you 50 to 200 hours of work.
The 50+ resources include:
Client Ranking Matrix (decide which clients to keep… and which to fire)
Time Buckets (see where to spend more vs. less time)
Calculate Your Exit Price (see what you might get if/when you sell your agency)
Sales Qualification Worksheet (spend time on the right prospects)
Performance Improvement Plan (PIP) Template (to streamline when an employee's not performing)
I keep adding new resources over time. Check it out.
FAQ: Answering your Agency Roadmap questions
What's unique about you vs. other agency consultants?
There are a lot of similarities across agency consultants. For instance, we all tend to recommend you have fewer active clients, prioritize your profitability over top-line revenue growth, and spend more time "on" instead of "in" the business.
Beyond that, here's what's unique about me.
If you're not sure, let me know the people you're considering—I'm glad to advise on the pros and cons. (Indeed, I'm not always the right choice.) Good luck!
What's your agency background?
I've been in digital marketing since 1997, originally as a freelance web designer. More recently, I ran the business operations side of two digital marketing agencies. My titles included Project Manager, Operations Manager, Director of Client Services, and Director of Operations.
In those roles, I oversaw PM, AM, recruiting, accounting, and the agencies' own self-marketing. See my LinkedIn profile for more on my background.
As an agency consultant and executive coach, I've advised 300+ agencies on six continents. They've ranged from 1 employee to 700 employees; most have had fewer than 100 employees.
My colleague Diane Stadlen has served in leadership roles at both independent and holding company agencies, including serving as COO of a 25-person independent agency.
How much does an Agency Roadmap cost?
The Agency Roadmap starts at US$15,000 for an agency with fewer than 25 FTE. Want to add options like an on-site, Culture Survey, and implementation support? That would likely increase to an annual total of US$25,000 to $40,000.
How long does an Agency Roadmap project take?
From kickoff, you'll typically have the Strategy & Implementation Plan (SIP) within 2-3 months. I've delivered the SIP in as few as 6 weeks… and if clients aren't engaged, it might take 4 months.
My goal is to find low-hanging fruit along the way, to help you start seeing an impact immediately. (In one case, a client found $75,000 in profits before kickoff, based on the questions I'd asked during the intake process.)
After the Agency Roadmap project, you might spend anywhere from a few months to a few years on implementation.
How long before I see results?
You'll start seeing some things immediately, based on the questions I ask during the intake process and the topics we discuss during kickoff.
Typically, you'll have the strategic recommendations within the first month or two after kickoff, and the full Strategy & Implementation Plan (SIP) about a month after the strategic recommendations.
I'll point out low-hanging fruit solutions along the way—typically tactical changes that will give you benefits quickly.
Keep in mind that post-strategy implementation may take a few months to a few years. Typically, we're addressing agency challenges that don't have an overnight fix.
Do you guarantee results?
If you're open to a combo of cash fees and high upside profit-sharing… maybe. But I rarely offer that option to new clients.
In general, no consultant or coach can guarantee specific results—so much depends on implementation, luck, and other factors beyond my control.
That said, you'll always get the best advice I can give you. My approach focuses on sharing the advice I'd give myself if I were in your situation, with your values, goals, and resources (VGR).
What problems are hardest to fix?
These are hardest for agencies to address, even with my strategy advice (and implementation help):
Culture problems (e.g., there's a high percentage of "Wet Twine" on board, especially if the owners aren't willing to terminate toxic employees)
Rebranding or repositioning (rebranding is a "shiny object" with no one "right" answer)
Delinquent process or structure upgrades (e.g., things you should have added a few years or 10 hires ago)
Owners aren't on the same page (typically, I won't work with you at all; I'm not a "marriage counselor")
Excessively high growth goals (no, you aren't going to grow 200% a year for the next 10 years)
Do we work directly with Karl?
Yes. I lead all Agency Roadmap projects and you'll be speaking with me on each call.
My colleague Diane Stadlen frequently participates; she has 30+ years of agency experience, including leading a 150-person office for a holding company agency and serving as COO of a 25-person independent agency.
Other team members support me on things like scheduling, research, and proofreading.
Do you come to our office?
No, typically—Agency Roadmap is designed to be 100% remote, unless you add an optional on-site to your budget. (If that choice makes sense, I'll include an on-site as an option in your proposal.)
Due to work authorization considerations, I generally limit my on-sites to the U.S. (But if I'm on vacation near you, I'm glad to meet for coffee or a social drink!)
What deliverables do we get?
The core deliverable is your custom Strategy & Implementation Plan (SIP). This document is typically 6-10 pages.
Beyond that, we'll have a number of conversations—typically kickoff, 2-3 mid-project calls, and a final Q&A call.
The default Agency Roadmap does not include an on-site visit, a Culture Survey, or implementation support. If those make sense, I'll include some or all as options in your proposal.
Does the Agency Roadmap project include implementation support?
No. As a strategy consulting project, the deliverable is strategic advice (plus step-by-step implementation recommendations) via the Strategy & Implementation Plan (SIP).
After I complete your SIP, we do a Q&A call about a month later—but beyond that, you can add ongoing implementation help for an additional fee.
Typically, Agency Roadmap clients add implementation support via at least a few months of coaching, but it's not required—your Strategy & Implementation Plan includes a prioritized list of implementation recommendations.
Can we add implementation support later?
Yes. Agency Roadmap clients typically add implementation support via at least a few months of coaching, but it's not required.
You're entirely welcome to handle implementation on a "DIY" basis—your Strategy & Implementation Plan includes a prioritized list of implementation recommendations.
What's our time commitment?
It'll vary during the project—some weeks it's 0 hours, while an intense week might be 10 hours. Plan on a few hours most weeks.
My clients report that the time commitment feels reasonable, given the importance of what we're doing to help their agency.
When possible, we can request things from your operations lead (so you don't have to gather everything personally). But the Agency Roadmap is a collaborative process—you and your business partners will be involved along the way.
Can we make payments over time?
Yes. For new clients, the initial payment is due prior to scheduling kickoff (e.g., you'll pre-pay your 50% deposit). Future milestones are due Net 7.
Keep in mind that Agency Roadmap projects tend to move quickly—so you'll be paying at least US$15,000 total over ~2-4 months.
Do you work with clients outside the U.S.?
Yes, absolutely. I've helped clients in 31 countries so far, on six continents. (Sorry, Antarctica!) I primarily work with non-U.S. clients on a 100% remote (phone, video, G Suite) basis.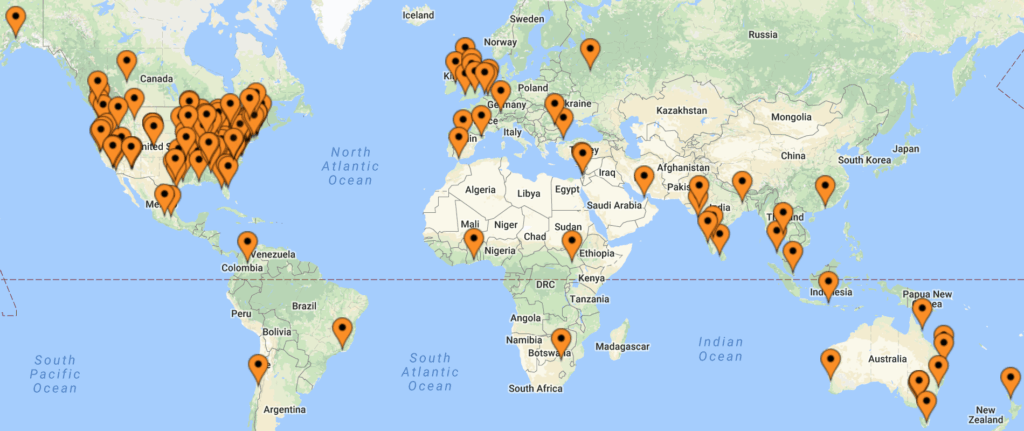 How do we communicate?
We can talk via the phone, Zoom video, Skype, or FaceTime. I'm in the same time zone as New York City.
For clients in Australia, New Zealand, and southeast Asia, I'm glad to schedule morning calls your time (my late-afternoon).
For clients in Europe, I'm glad to schedule afternoon calls your time (my morning).
Day-to-day, we'll usually use email. I'm also a fan of commenting in Google Docs and Sheets.
What forms of payment do you accept?
Credit cards (including Amex), PayPal, ACH bank debit, and U.S. checks. You can pay online. I don't charge extra if you use a credit card or PayPal.
Agency Roadmap project clients pay a 50% deposit before we can schedule your kickoff call.
Can I hire you on an hourly basis instead?
I'm available for by-the-minute calls via the Clarity.fm phone service, at $1,000/hour.
Once you're a current client, I'm available for add-on help at a lower hourly rate, but that's not an option for new clients—you need to start with an Agency Roadmap project or Executive Coaching first.
Do you have cheaper options?
Sort of—my options tend to be either expensive or free.
Want custom help?
Want "DIY" advice at a lower price point?
Want free non-custom advice?
Want free custom advice?
How soon can we start?
Due to strong demand and existing client commitments, I'm running a backlog—contact me for my current availability.
We'd do an exploratory call, I'd share an estimated start date, and you'd pay a deposit to reserve the next spot on the calendar.
Once we finalize the details, I have a number of tools and shortcuts to help front-load your side of things. This helps us dive in faster after kickoff.
What if I have a different question?
Contact me! If you haven't heard back within 2 business days, email me again (or call) since your first message may have gone into my spam filter.
You can also try my general FAQ. Looking forward to helping you create a better future at your agency!
Investing in an Agency Roadmap project can accelerate your finally accomplishing the big things you know you and your agency can do. I look forward to helping you soon! –Karl