Executive Coaching for Agency Leaders
Feeling stuck? Wish you had an expert, confidential sounding board? Has your romantic partner told you to STOP complaining about your agency? Help is here!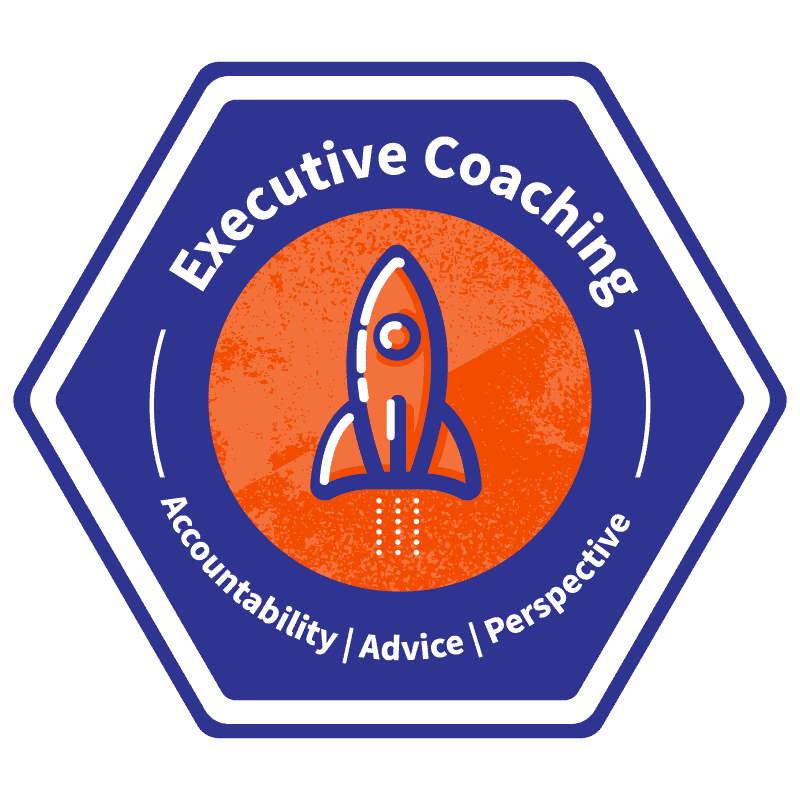 Agency Coaching is Custom-Designed for YOU
Are you busy, stressed out, and bouncing from meeting to meeting?
I've created a coaching process specifically for agency leaders like you. With my help, there's a light at the end of the tunnel (and it's not an oncoming train).
Executive Coaching is tailored 100% to what you want and need at your agency. During our first month together we'll look at your agency's unique Values, Goals, and Resources (VGR).
From there, we'll work backwards, "begin[ning] with the end in mind," to map out your custom coaching plan; then we'll focus on getting things done.
My approach is pragmatic and results-focused, to help you stay on track. My prior work as the operations head at two agencies (supporting five owners) means I know what you're going through—and I bring experience and perspective to help you get unstuck.
Advice about how to handle the challenges of running an agency.
Perspective on how your situation compares to other agencies.
Accountability to keep you moving forward.
You'll get better. How much better? I don't know; we haven't worked together before! But based on my experience helping owners and leaders at 400+ agencies on six continents—and my superlative +85 cumulative Net Promoter Score (NPS)—I think you'll be pleased.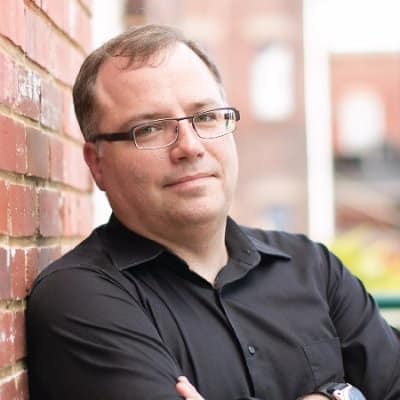 "Karl's approach to building solid, high-growth marketing firms is unlike any I've ever seen. In one month, he's set in motion more profound change and forward momentum than I was able to do on my own in over a decade."
— Patrick King, Founder & CEO, Imagine
What's Included in Coaching?
Coaching is structured, yet flexible.

We'll follow the custom coaching plan I create for you. Each monthly call has a formal agenda, yet there's lots of flexibility within the structure—you "drive" where we focus. (Though if you take us on too many tangents away from meeting your goals, I'll pull you back on strategy!)
Curious to see what that looks like in practice? Here's a redacted sample agenda. (Of course, your agendas will be customized to you; that's not what your agenda's content will look like.)
You'll get my direct cell phone number, so you can call or text any time if you're having an emergency. If you're having an agency emergency, I want to hear from you.
Proprietary Intake Diagnostic + DiSC behavioral assessment
40+ thought-provoking questions about everything from goals to personnel to clients to finances and a standard DiSC assessment to allow us to design a completely custom approach for you. Takes 1-2.5 hours during our first month working together.
Custom Coaching Plan
Your custom coaching plan recommends your top 3 strategic priorities for the year (both within and outside our coaching work together).
Quick Wins
Quick-Wins—advice on changes you can make now that will produce returns quickly, including observations and "low hanging fruit" recommendations.
Monthly Coaching Calls (+ a bonus call the first month!)
Email Support
Answering your questions via email (most clients email 4-5x/month); my goal is to respond to most emails within 2 business days, but let me know if it's more urgent or less urgent. I'll call-out if I need longer or if a request is out-of-scope.
On-Demand Feedback
On-demand feedback on key current docs you share (via Google Docs, etc.). We'll also establish a private folder in Google Drive for me to organize all of your agendas and to privately exchange files to support our work together.
Weekly Check-in Emails + Monthly Tips
We'll check in every Friday morning via email to help you review progress, identify upcoming priorities, and call-out areas where you need my help. We'll also send a monthly email (on the first of each month) with tips on priorities and industry trends, timed perfectly to each month. And you get access to my monthly clients-only VIP "Office Hours" Q&A calls.
Agency Profitability Toolkit™ Access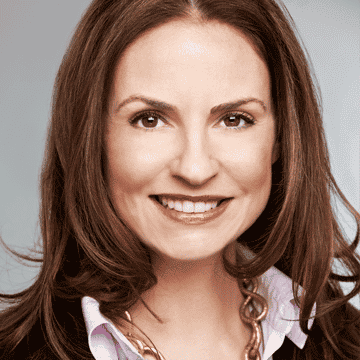 "Karl is on the higher-end in terms of investment, and so we spent extra time considering our options. Ultimately, we selected him because his approach isn't cookie cutter, he is incredibly smart and had the background to support our broad set of needs (we also really liked him and could see working with him would be fun and easy). I can honestly say that it has been worth every penny we've invested."
— Rhoan Morgan, CEO, DemandLab
Are you ready to invest in your agency?
I'm dedicated to making life easier for agency owners—if we're a fit, I'd love to help you get things under control & heading in the right direction!

Your Time Commitment: 2-3 hours a week
Plan on spending an additional 2-3 hours a week for 6-18 months. Coaching will add time to your schedule, but much of your coaching "homework" includes things you should already be doing.
Typically, I'll find ways to help you save time, like when a client was overloaded with sales proposals. We did triage and I recommended he do two and decline the rest. I also help clients find things they can delegate to their team, since I recommend acting as if your time is worth $1,000 an hour.
Financial Investment: $4,500 a month
Executive coaching costs $4,500 USD/month after the first month. The first month of coaching is $7,500 USD, which includes onboarding—our proprietary intake questionnaire, your custom coaching plan, DiSC assessments for you and any business partners, a kickoff call and our first coaching call.
One-on-one coaching is all about you, on your schedule. It's a chance to discuss the areas of your agency where there is the largest potential for growth and create monthly goals to achieve that potential.
During the proprietary intake process, I will identify and recommend a coaching curriculum around your needs (flexible each time, but with an eye toward ensuring that it helps you meet your long-term goals).
Then during each call, I will share advice and answer questions, guiding you on setting goals for the coming month so that you  make both short-term and long-term progress. You'll get answers (so you're not "reinventing the wheel") and you'll stay on track with Sakas & Company's unique accountability framework.
You get an outside perspective, with an insider's understanding of agency life, from someone who is intimately familiar with what's working and what's not working elsewhere in the digital marketing world. I am always observing trends and speaking with agency owners every day—and one-on-one Executive Coaching allows you to benefit from that.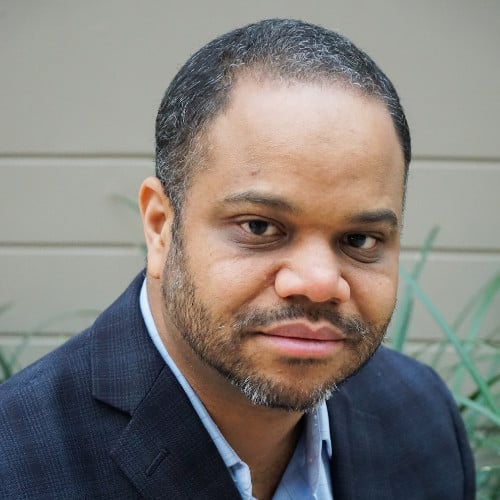 "Thanks to Karl's coaching, our average monthly retainer is up 34% and my stress level has gone from off-the-charts to manageable. I started coaching with Karl 18 months ago.
My relationship with him has been transformative for me and my agency. Karl helped me reposition my agency, make some key hires and decrease my personal workload significantly.
It took some time, but Karl led me through a series of necessary changes that allowed me to scale back my hours to a reasonable 9-5 schedule—no more evening and weekend work!"
— Dale Bertrand, Founder & President, Fire&Spark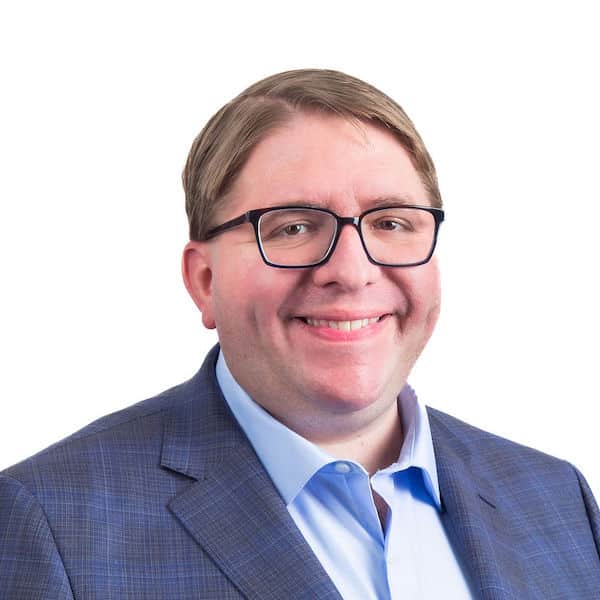 Hi, I'm Karl Sakas
I've advised over 400 agencies worldwide. Here's how I can help you.

I've been working with agency owners since I first learned HTML back in 1997. One of my first web design projects was for a marketing agency that needed a website.
Although I ultimately realized I wasn't a great designer, I found I loved working with marketing agencies. Agency owners typically love marketing, design, or development—but running the business side of their agency doesn't come naturally to them.
As a fourth-generation business owner, I grew up talking about client service and strategic planning. That helped me quickly climb the ranks at two agencies, serving as the owner's right-hand and confidante while leading project management and becoming the head of business operations.
My parents were both career Army officers, and my dad studied engineering at West Point; focusing on results is second nature to me. I have a large toolbox to help you stay on track!
Today I bring 20+ years of consulting experience to our work together, including more than 400 agencies in 36 countries on every inhabited continent.
A Little More on Coaching…
In case you were wondering, my coaching work is technically considered "consulting" under the International Coaching Federation (ICF) guidelines, because I'm sharing advice from my expertise rather than making it "What do YOU think you should do?"
You'll still have to make decisions, of course, but my goal is to narrow your options, review pros and cons, and recommend shortcuts—instead of expecting you to figure it all out yourself.
What my clients say after coaching calls
To ensure the process is working, I ask clients their top takeaway from each coaching call.
Here are some examples from across 1,000+ calls:
"Every agency owner our size feels like we're living in chaos. Being able to have somebody who helps you dissect it, pull it apart, and put it back together in a way that makes sense… [is] incredibly calming."
"Gives the team room to focus on great clients, instead of always firefighting problems."
"Think differently about agency partnerships (made a list of 10). Personalities of sales targets. Good to have a framework for creating stronger case studies."
"Really need to re-look at how I'm interacting with the team. Renewed my desire to keep [the] company growing and growing."
"You were a big help [today]. I was telling my wife how glad I am to get to work with you."
"Excited about [starting coaching]. Liked the structure of the call, and using stories to explain a point. The onboarding survey was quite useful."
"I realized I'm part of the problem [with my team]; I need to get out of the way and let the team do their jobs better (and hold them accountable)."
"I thought I was detail-oriented, but [from my call with Karl] I need to step up my game!"
"[Coaching email support between calls] was more than I expected; [Karl's] very involved."
"I actually have more time in my therapy sessions, because I'm not talking about agency problems the whole time."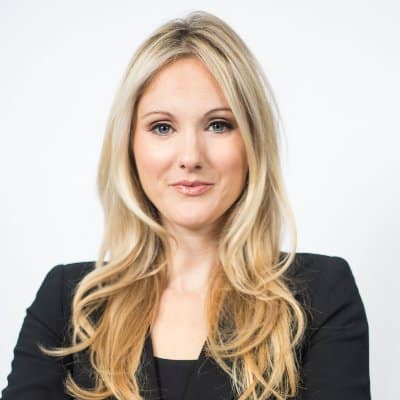 "Karl has been a godsend for our agency. … and has exceeded our expectations. More than that, though, he's become our "agency therapist"—we talk through our internal & client problems/issues with him, and he holds us accountable to actually following through on what we say we'll do."
— Erin Bury, now Co-Founder & CEO of Willful
Frequently Asked Questions
Will we work directly with Karl?
Yes, you work directly with me on executive coaching. This ensures you get great advice while also getting attentive client service.
Prospective clients often speak with my colleagues Diane Stadlen or Kate St. Cyr, as we sort out whether your agency would benefit from Karl's help.
Kate leads the client onboarding process, and Diane contributes to some consulting engagements from her experience as an agency COO.
Can my business partner or assistant join my coaching calls?
Executive Coaching is designed to be a 1:1 service. When there's something you need to cover with a colleague, we'll include that in your post-call actionables.
If you want to regularly include your business partner on calls, it may make sense to do a Custom Consulting project instead.
Do we need a minimum headcount or annual revenue?
No, there's not a minimum. But based on the monthly investment, most coaching clients typically have 10+ employees and $1.5+ million in revenue.
How much does coaching cost?
Coaching is $4,500 USD per month, via auto-draft at the start of the month. The first month of coaching is $7,500 USD, which covers the intake and onboarding process.
What forms of payment do you take?
Most clients pay via ACH bank debit (aka "eCheck"). We also accept credit cards (including Amex), PayPal, and U.S. checks. We don't charge extra if you use a credit card or PayPal.
Can I pay online?
Yes! My team will send you an invoice email from Intuit and you can click to securely pay online via ACH bank debit.
If you're outside the U.S., we'll send an invoice via PayPal, to pay in U.S. dollars. They'll automatically handle the currency conversion for you.
Can I pay over time?
Yes. For new clients, the initial payment is due prior to scheduling kickoff (e.g., you'll pre-pay for the first month of coaching).
After that, you'll pay before each month starts.
Do you guarantee the results I'll get?
No consultant or coach can guarantee specific results—so much depends on implementation, luck, and other factors beyond my control.
That said, you'll always get the best advice I can give you. My approach focuses on sharing the advice I'd give myself if I were in your situation, with your values, goals, and resources (VGR).
Do you work with clients outside the US?
Yes, absolutely. I've helped clients in 36 countries so far, on every inhabited continent. (Sorry, Antarctica!)
How would we do calls if I'm outside the US?
We can talk via Zoom or FaceTime, or by phone if you're in Canada. I'm in the same time zone as New York City.
For clients in the Asia-Pacific region, I'm glad to schedule morning calls your time (my late-afternoon or early evening).
For clients in EMEA (Europe, Middle East, and Africa), I'm glad to schedule afternoon calls your time (my morning).
Is all of your work in English?
Yes. I've worked with clients who are native English speakers as well as people for whom English is their second (or third) language. Unfortunately, my former German and Italian skills have faded.
How soon can we start?
Due to current client commitments, I'm often running a backlog—but I seek to start helping you as soon as I can.
I can share an estimate during our exploratory call. When spots are open, we can usually start the onboarding process within a month, including your access to "emergency support" calls.
How long do things take?
I work quickly—growing up as the oldest of five kids in a military family, I have a high sense of urgency. My clients like that.
Executive Coaching runs for at least six months, although you'll see the best results over 12-18 months. (Indeed, the clients in my case studies typically did at least a year of coaching to get their big results.) Some of my clients are 5+ years into coaching—but it's all month-to-month, so you can stop any time.
What times can we do calls?
I typically do calls between 10:00am and 6:00pm Eastern Time (the same time zone as New York City), Monday though Friday.
For clients outside the U.S., I'll typically adjust to do the call during your business hours (your morning or late afternoon).
If you're already a client and you're having an emergency, I'll make time to help you ASAP. I've occasionally done emergency calls on weekends or at 11pm—that's not the norm, but if it's critical and you need me, I will be there for you.
Can I text you?
Yes, once you become a coaching or consulting client—it's part of your boutique client experience. All of my clients get my mobile number (which also allows iMessage texting from your Apple devices).
Texting isn't the right method for ongoing advice, but it helps if you need to get my attention in an emergency, or if you need to let me know you're running a few minutes late for a call. I'll do the same for you.
Can I speak with client references?
Most clients hire me without doing reference checks, because they've followed my advice for months or years or because they've reviewed my case studies.
If we're a good match but you're still on the fence, I'm glad to share references once we get to end of the sales process. Typically, this is once I'm the single finalist in your decision process, and you want to go from "95% sure" to "99% sure."
Once we get to that point, let me know what info you're seeking and I can connect you to references who'd be a good match to answer your questions. It's important for me to respect my clients' time.
Can you recommend other consultants?
Yes, I'm glad to recommend other agency consultants and coaches—including specialists on M&A, legal services, fractional CFO services, business development, and more.
If you reach out and someone else would be a better match for you, I'll point you to them quickly. It's a small industry, and fit is important—I want you to find the right person to help you.
How do you maintain confidentiality?
I'm glad to sign your NDA—or use mine—but my approach to confidentiality goes beyond any paperwork. How so? We're in a small industry—I'd go out of business if I developed a reputation as someone who shared confidential information with other people.
Have you worked with any of my competitors?
How do you handle conflicts of interest?
Since 2013, I've run into only two direct conflicts of interest.
In one case, Agency B reached out for help, and I knew they were Agency A's biggest whitelabel client. I referred the new agency owners to one of my competitors.
In the other case, Agency C recommended me to Agency D, which did subcontracting for Agency C—so they both knew we were working together. But I didn't share anything the other told me, and vice versa.
If I receive a referral fee, I disclose this when I make the recommendation.
Is there a less-expensive option?
You might consider a Bite-Size Consulting call. Doing a one-off call isn't a substitute for the ongoing relationship of Executive Coaching, but it's a way to get help without an ongoing commitment.
Is there a less-expensive option?
You might consider a Bite-Size Consulting call. Doing a one-off call isn't a substitute for the ongoing relationship of Executive Coaching, but it's a way to get help without an ongoing commitment.