Agency Profitability Toolkit
If you're creating processes at your agency, you don't need to reinvent the wheel! Save 20-50 hours of work with 60+ templates, trainings, and tools designed to help you up-level the business.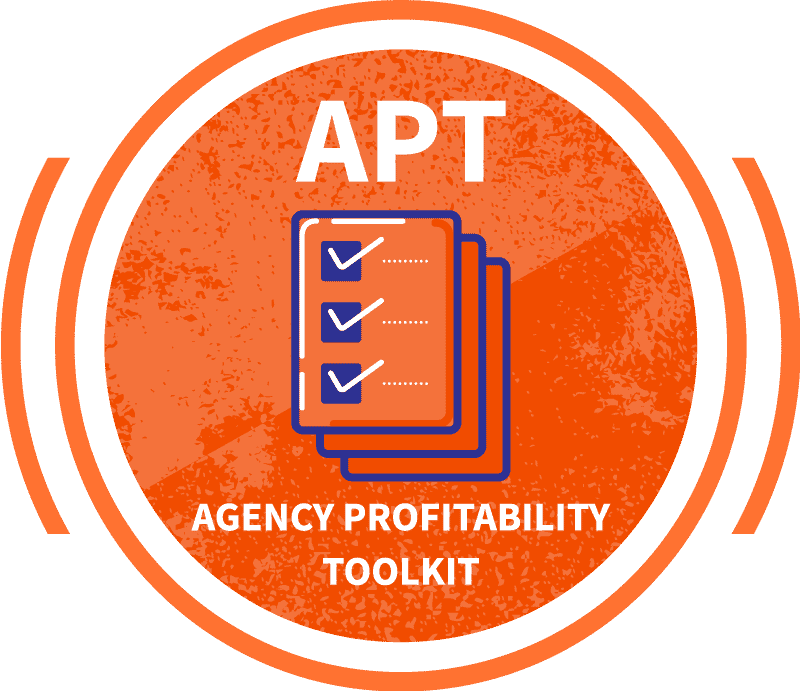 Get Resources to Help You Turn Chaos into Clarity
While you certainly can't cut corners when building a great marketing agency, there is a fast track—a set of battle-tested tactics and shortcuts that result in better processes… and sanity for your agency.
And of course, higher profits.
Most of these processes are straightforward to deploy; they're designed to speed up and smooth out the ride, while also diminishing the stress of running and scaling your agency.
What is the one thing the most profitable agencies have in common? (Hint: for scaling a high-profit agency, you absolutely must have this.)
Some wildly successful agencies charge high rates, others… not so much. Some boast big-name brands as clients, others don't. But the one thing they all share—and this is what makes them highly profitable: they all have the right internal habits and processes.
Highly profitable agencies have well-engineered processes and company-wide habits that support agency profitability and client satisfaction.
How do I know? I have advised hundreds of agencies that grew profits—because they followed certain key procedures. The Agency Profitability Toolkit™ helps you create systems that help you get: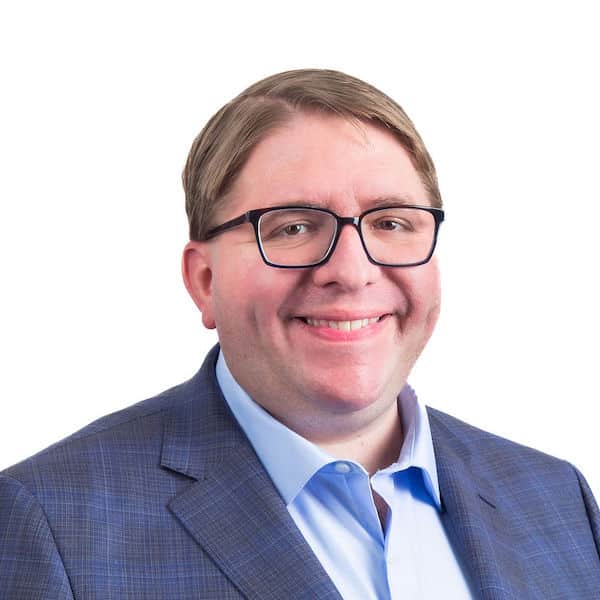 Hi, I'm agency expert Karl Sakas
First, a brief introduction about me.

I've been in digital marketing since the days of dialup (1997).
I know the stress and frustration of running an agency… the chaos, the overwhelm. I've been there. But I also know what it takes to turn things around—and create order, scale, and profitability. Now I do this everyday.
My consulting clients typically report a significant ROI within the first year... and many of the processes continue to benefit their agency for years to come.
Fortunately, you don't have to invest five figures in consulting or coaching to improve your agency.
 I've drawn on my experience advising 400+ agencies worldwide—and my prior background as an agency operations director—to create a library of resources to help agencies achieve excellence faster.
With proven, battle-tested templates, there is no need to reinvent the wheel. Smart agencies look for shortcuts: tools and SOPs that have worked for others that they can adapt.
When designing the growth of your agency (or when you want to just get rid of chaos), there are seven areas that call for structure: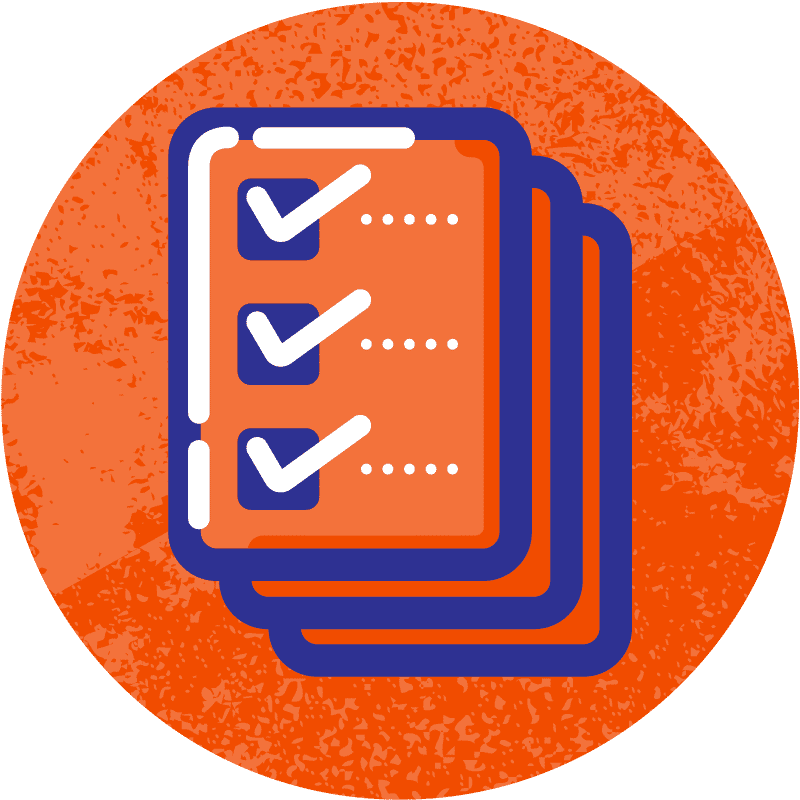 7 Modules for Common Problem Areas at Agencies
Here's what's included in the Agency Profitability Toolkit

Within these seven areas, there are several common profit-wrenching symptoms your agency may be experiencing. If you experience these issues, you likely won't grow. Even if you do grow, you'll create more headaches… or even chaos.
Read that again: if you don't get your processes and internal habits in order, your agency DNA will be infused with chaos. You cannot easily outgrow these problems; they will stick around and magnify chaos—and erode profit margins.
The good news is that there are solutions for these issues. Here are just a few… all improved by the Agency Profitability Toolkit:
For client service and account management:
Many agencies are leaving money with clients… and don't even know it!
You'll be shocked at how much free "scope creep" work has slipped out undetected in each project: use my Work Breakout Calculator to find the holes… so you can plug them.
Do you regularly have clients who just aren't happy… but don't know why?
Use my Client Happiness Audit to help you find and fix problems before they cause trouble.
We all hate surprises mid-project.
They frustrate everyone and cost you money. Customize my Client Intake Questionnaire to avoid problems before they happen and clear up questions in advance.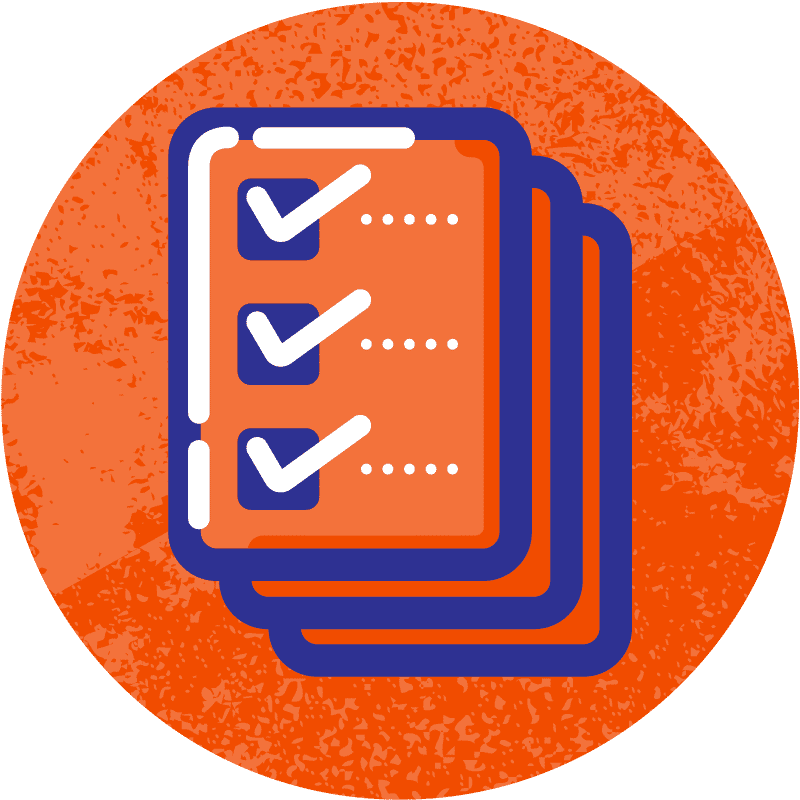 A Closer Look: Seven Modules to Help Your Agency
You get tools in seven areas to grow your agency…

Account Management is just one of seven areas that are crucial in turning your agency into a high-profit powerhouse.
You also need structure to manage your teams. The Agency Profitability Toolkit™ can help:
Track key info about employees and contractors—using a simple yet powerful scorecard.
Create a plan to help struggling employees. The Performance Improvement Plan (PIP) guides you through this process… so you don't have to start from scratch.
To transform your agency, you also need to "create time." Time to work on important systems, do your own marketing, and unplug to recharge and re-energize yourself!
Here are three of the tools designed to help you find more time in your schedule:
The Time-Bucket Template: A tool to find things to drop, delegate, or defer.
The TOP5 Daily Checklist: A simple worksheet to prioritize what to do each day.
Quarterly SMART Goal Planner: A no-nonsense way to do goal-setting 90 days at a time.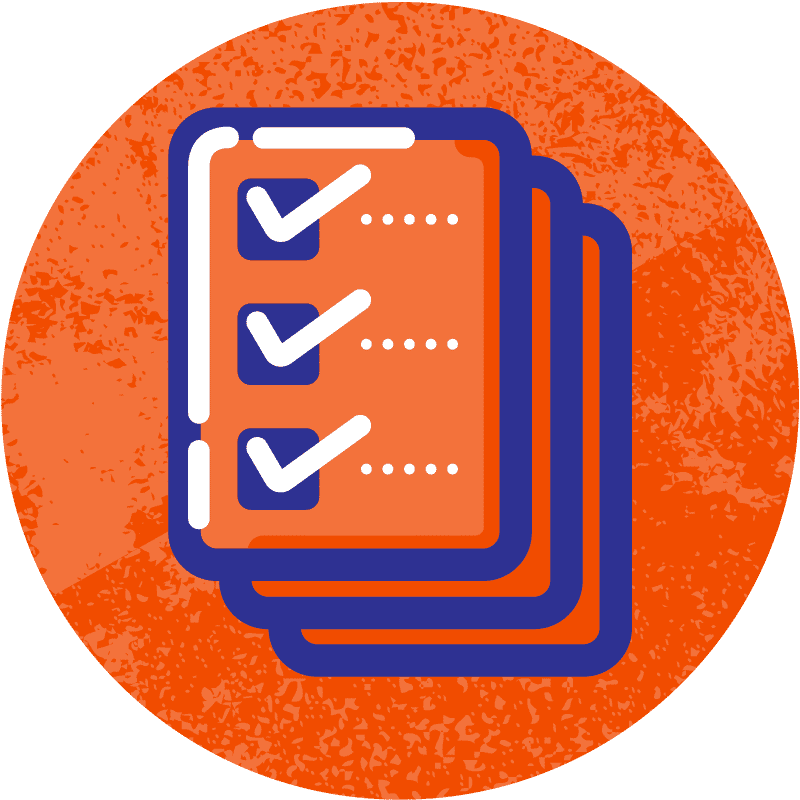 What is it costing you every month if you don't have these processes and systems in place?

Can you put a price tag on…
Never having time to work ON the business?
Saying "yes" to the wrong prospects?
Leaving client retention to chance?
Not tracking billables properly?
Feeling like you can't unplug from work?
If you haven't been able to implement systems and checklists like these yet, good news: you can use the exact templates I use with private clients—and just adapt them to your agency.
Normally, my clients pay $30,000 to $55,000 a year to get unlimited access to help like this. With the Agency Profitability Toolkit™ (A.P.T.), you gain access to those same templates, tools, and SOPs… for a fraction of the price.
The Agency Profitability Toolkit™ is an easy and straightforward way to drag 'n' drop these industry-leading best practices, templates, and methods into your agency.
Instead of a course* that takes you months to complete, the Agency Profitability Toolkit™ is an ever-growing library of resources—a toolbox you can access any time you get stuck.
Here is how it works:
You have a problem (like: "I need to tell an unhappy client we made a mistake")
Access the Agency Profitability Toolkit™ and find the right tool (like: "40+ pre-written scripts for difficult client conversations")
Apply the tool… and "crisis averted!"
* The A.P.T. focuses on fast-access, fast-help. But there are a few high-value books and training videos to help you dig deeper.
"The Agency Profitability Toolkit™ has spoiled me—in a good way! Since I've gotten my hands on it, I now default to it anytime a process-related problem comes up and realize: 'oh, there's a template for that!' The A.P.T. has been of huge value."
"I would highly recommend Sakas & Company and Karl Sakas to any agency owner or manager interested in getting great advice, increasing their profitability, and making their overall lives a lot easier!"
–Jason Stanley, former CEO, Coalmarch
"These templates [will] help me cross about 10 things off of my to-do list in Asana!"
–Partner, Digital Agency, Southwest U.S.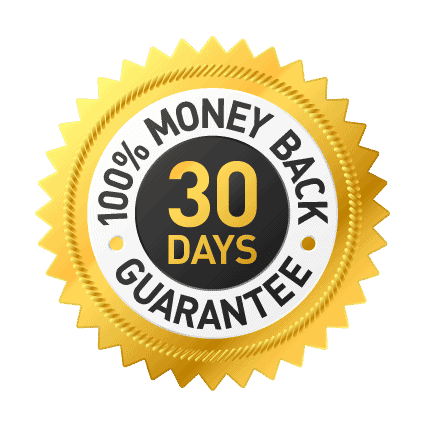 Unconditional 30-day, money-back guarantee!
Without the Agency Profitability Toolkit™, you're left guessing, experimenting, or scouring the Internet for tips. This costs you time, money, and opportunities!

You can see the Agency Profitability Toolkit™ for yourself and experience the immediate value you'll get from implementing even a few of the 60+ templates, worksheets, and processes. You get an unconditional 30-day, money-back guarantee. If the A.P.T. doesn't meet your expectations, you can ask for a full refund and keep whatever you've used.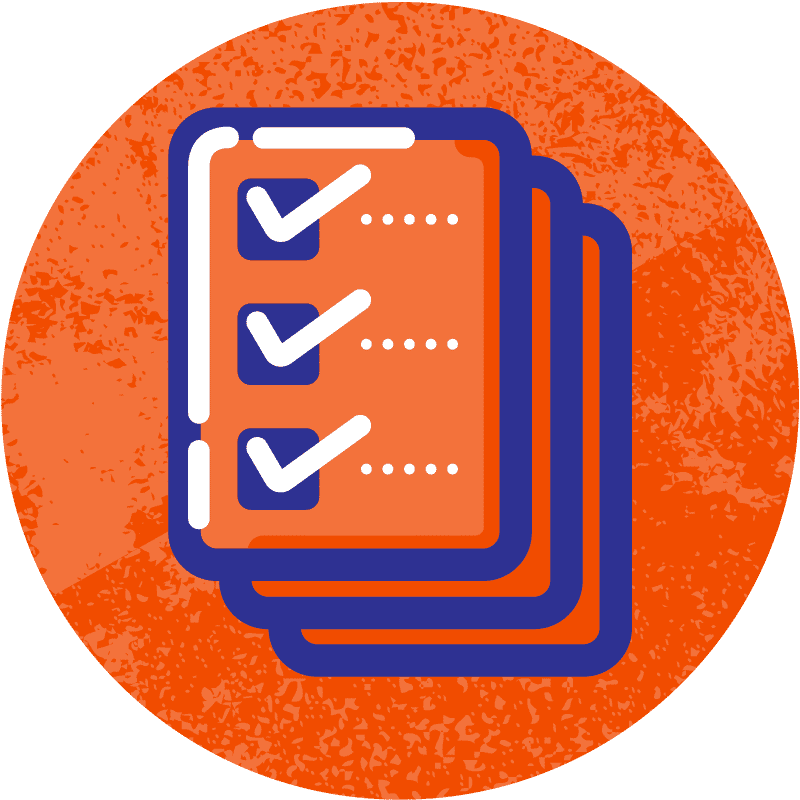 You want to scale your agency in a predictable, sane way—without massive sacrifices.

To ensure client happiness and profits go through the roof, you need the right systems, checklists, templates, and processes at hand. There is no way of getting around this.
If you want results, this is your ticket—backed by a 100% money-back guarantee.
With more than $3,000 in value, here's what you get with the Agency Profitability Toolkit™:
Wow your clients by bringing happiness and flow into client relations:
The Account Management toolkit has 2 calculator spreadsheets, 6 templates, 2 workbooks, and 5 other resources that help you do that. Value: $835
Build a bullet-proof team of highly engaged colleagues and freelancers who can't dream of a better place to work than your agency.
Using the 3 templates, 1 key team management process, and an ebook, you will have everything in place to hire, grow, and retain agency-talent. Value: $250.
Know your worth and confidently determine the right direction for the future of your agency.
Achieve more of your business and personal goals—and get there faster, with fewer hiccups—with 4 business strategy processes, 2 high-value tools, and 2 time-saving calculators. Value: $605.
Find more time in your week by balancing daily firefighting with your long term goals, to grow your agency with less stress (and maybe even the occasional vacation).
If time management is a chronic headache for you, then the 2 workbooks and 3 other resources in the Agency Profitability Toolkit™ will help you finally get your schedule under control! Value: $220.
Close new clients faster and kick bad prospects to the curb.
Improve every step of your sales process, from evaluating prospects to closing the deal. The 3 one-hour training videos, 3 templates, and 3 workbooks focused on sales and bizdev can help you grow revenue faster. Value: $545.
Establish a lead-gen funnel you can count on, thanks to smarter self-marketing. Don't let your agency be another one of the shoemaker's kids.
Our eBook and hour-long training video will build the foundation for you to fill your sales funnel, upgrade your clients, and finally escape the feast-or-famine rollercoaster. Value: $110.
Implement our structured speaker framework and elevate your brand while creating a new source of high-quality leads for your sales funnel.
Speaking for lead-gen has never been easier with the 5 templates, 2 tools, an eBook, and a plug-and-play process—whether you're looking to present online or in-person. Value: $435.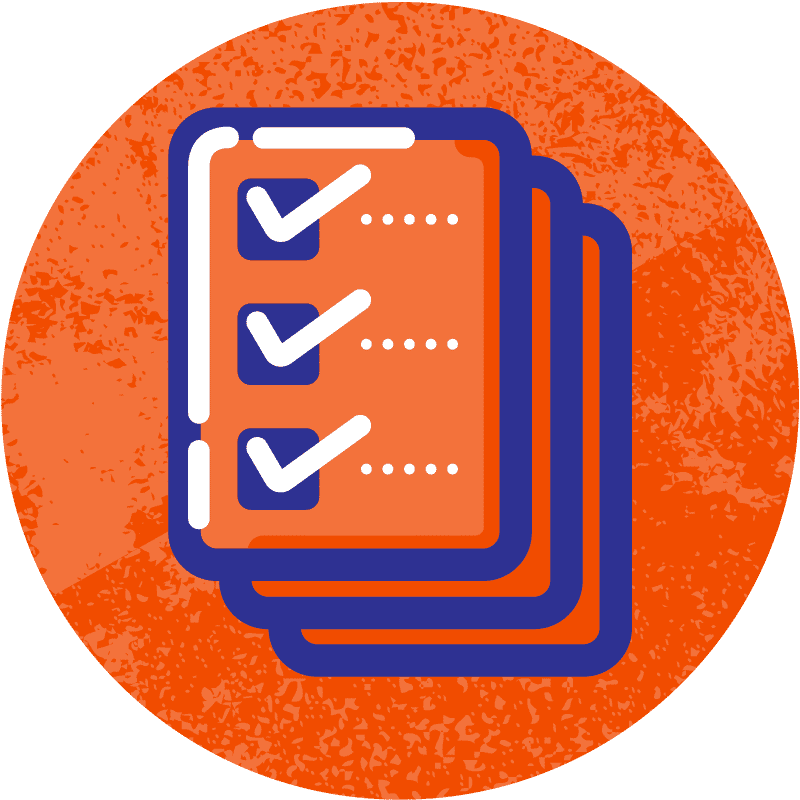 The value of the Toolkit's seven modules is more than $3,000. You get it today for $997.

The ROI for your agency is almost immediate. Executing just 2 or 3 of these processes—or a few of the tools—will yield a return within a month.
Think about it. If you used even only 5% of what's inside, and unlocked several hours a week—imagine what you could accomplish to grow your agency.
Maybe you'll land a new client, create a new source of revenue, or plug a profit leak… that will more than pay for the Agency Profitability Toolkit™.
But that's not all you get. In addition to the $3,000 worth of tools and processes for your agency, we also want to help you navigate the comprehensive library of resources included. So as a special bonus, you'll receive our exclusive "Kickstart Your Agency" email program, a $100 value.
This automated tool will help you identify the biggest problems at your agency and guide you to the highest-ROI tools within the Agency Profitability Toolkit™ for your specific situation.
But wait… there's more. 😉
Our industry is constantly changing. To help you stay on the leading edge, you'll get lifetime updates if you buy the Agency Profitability Toolkit™ today.
That's right—I keep adding new templates, SOPs, and documents to your toolkit each year, growing its value over time. These future upgrades are worth an average of an additional $300 a year.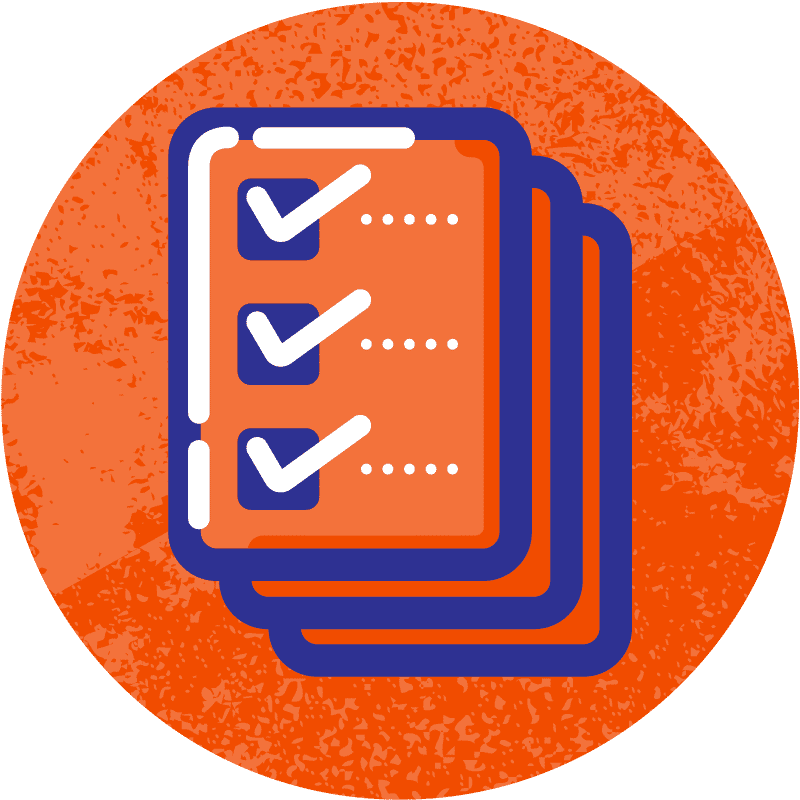 So, in the Agency Profitability Toolkit™, you are now getting: 

All 7 modules of the Toolkit, worth $3,000
The "Kickstart Your Agency" email onboarding program, worth $100
Lifetime updates, worth $300+ each year
The total value of the Agency Profitability Toolkit™ is $3,400 in the first year—but you can get the entire Toolkit and the bonuses for considerably less. Click here for payment details.

P.S.: Here is a summary of what you're getting…
The Agency Profitability Toolkit™ is the closest thing to a "plug 'n' play" library for agency growth.
It's a comprehensive resource library organized into 7 convenient sections, including systems and templates you can just copy-and-paste into your agency—and check those problems off your to-do list.
Inside the Agency Profitability Toolkit™, you'll get instant lifetime access to:
18 ready-to-use templates
8 customizable agency processes
7 do-it-yourself workbooks
7 highly-effective agency tools
4 one-hour training videos
Our bonus "Kickstart Your Agency" email program
Lifetime updates to the Agency Profitability Toolkit™