Agency Growth Training by Karl Sakas
Live workshops and on-demand courses to help you grow your agency, smoothly and profitably
Learn proven concepts and strategies that help agencies grow profitably by implementing smoother processes and developing agency teams who are both warm and competent.
Ever wish you could be a fly-on-the-wall at another agency, so you wouldn't have to keep reinventing the wheel when growing your agency? Looking for tricks for working smarter, not harder to help you work less and earn more? If so, you're in the right place.
Our agency growth training options are all developed based on real problems Karl has seen agencies struggle with again and again… problems that can be solved. You'll get insights from Karl's work with more than 400 agencies over 20+ years, to help you grow your agency this year and beyond.
Top Agency Growth Courses by Karl Sakas

Agency Leadership Intensive
Up-level your agency in 90 days, by up-leveling your leadership skills! During this live 8-session program, you'll learn new concepts, network with fellow leaders, receive custom 360° insights, practice what you learn, and get accountability support.

How to Stop Scope Creep Workshop
Tired of fighting Scope Creep at your agency? Join my live 3-week workshop — you'll learn how to diagnose, prevent, and eliminate the problem. This workshop will benefit anyone in a client-facing role at your agency.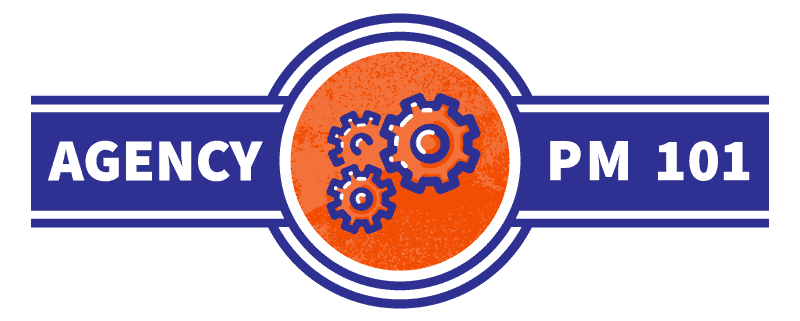 Agency PM 101: Project Management Fundamentals
Learn how professional project managers manage it all — and how you can, too. During this on-demand course, you'll cut through the frustration of PM, and start turning chaos into order.

Work Less + Earn More: Agency Growth Bootcamp
Feeling stuck, spending too much time putting out fires at your agency, and not fully unplugging during time away? During this live bootcamp, you'll get accountability and answers to your questions.
On-Demand Training Webinars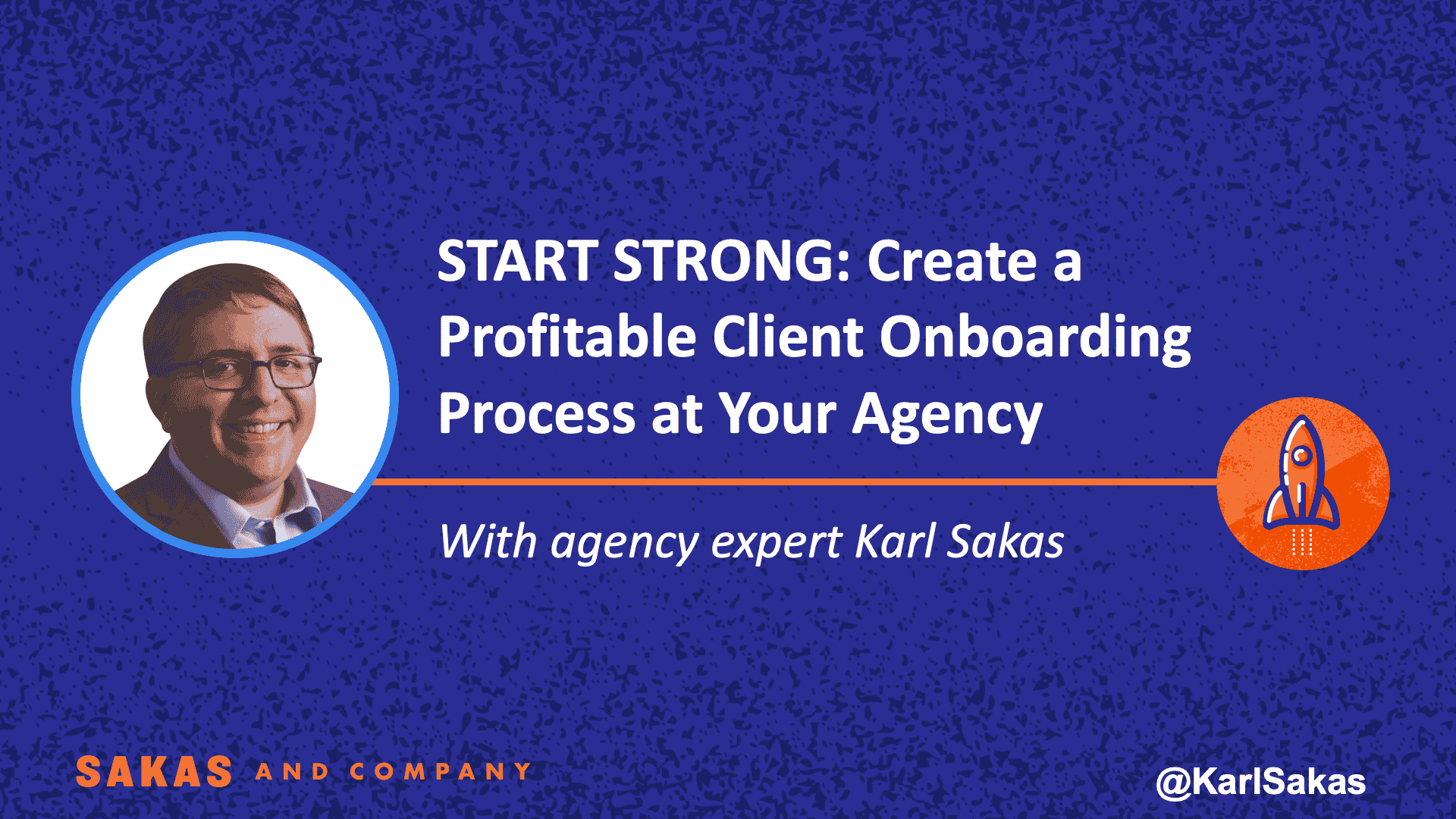 Start Strong: Create a Profitable Client Onboarding Process
Client onboarding makes—or breaks—your agency's client relationships. And poor onboarding contributes to low profit margins, client dissatisfaction, and team stress.
Fortunately, there's a better way! You can be systematic and proactive during client onboarding, rather than "making it up" every time. Learn how, in this on-demand training.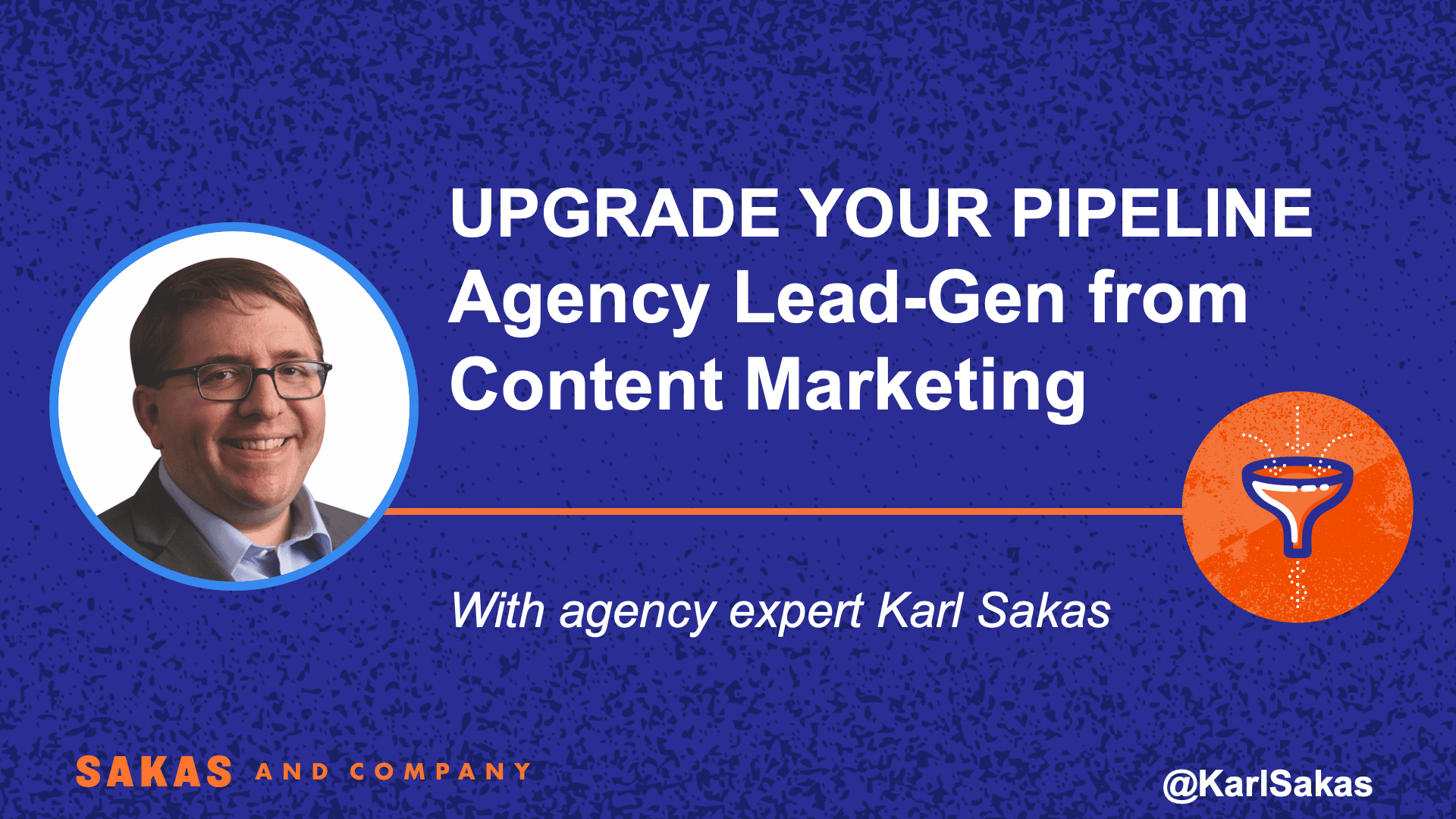 Content Marketing for Agency Lead-Gen: Upgrade Your Pipeline
Every agency leader knows they "should" be doing content marketing to generate leads for themselves. But lots of agencies struggle to make it work.
Fortunately, content marketing can be a significant source of leads for your agency… if you do it right. And you don't have to reinvent the wheel. Learn how, in this on-demand training.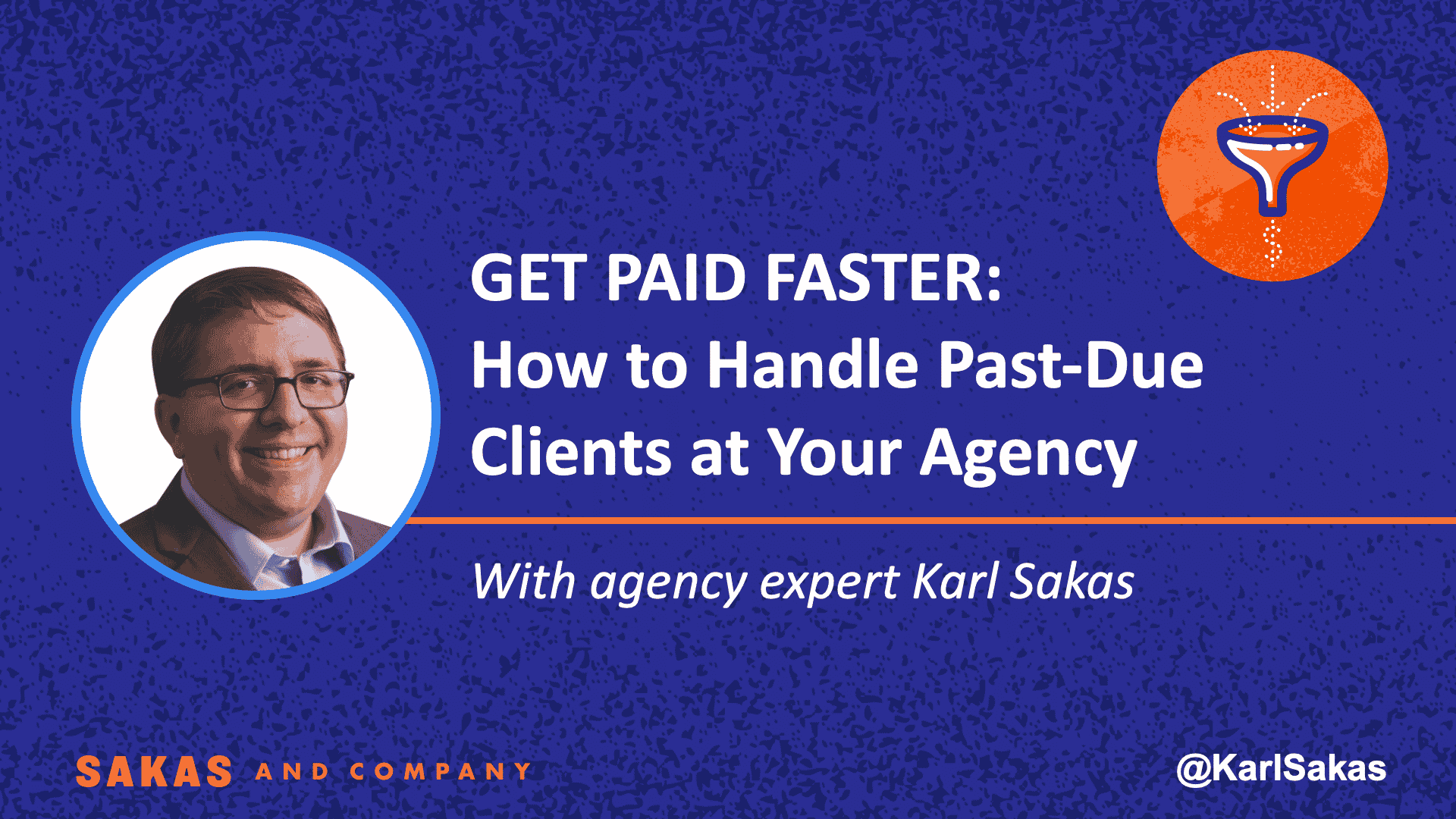 Get Paid Faster: How to Handle (and Prevent) Past-Due Clients
Got clients that often pay late… or a client that's about to become past-due? This training will show you how to get paid faster and more reliably at your agency!
Once a client's late, the "squeaky wheel" agency tends to get paid first—and we'll cover how to get paid as fast as possible. Stop being frustrated and start getting paid faster, now and in the future.
Agency Resource Library by Karl Sakas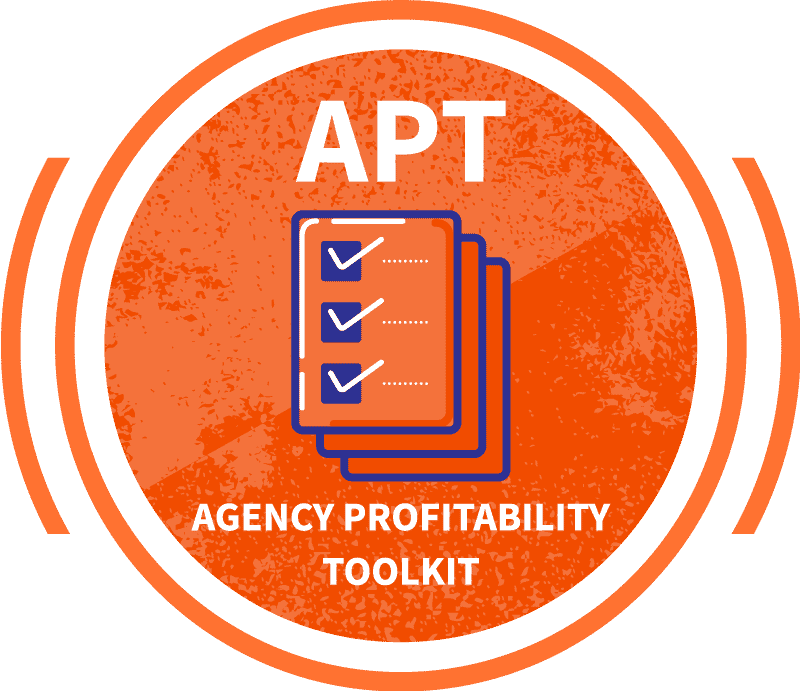 Agency Profitability Toolkit
It's a comprehensive resource library organized into 7 convenient sections, including systems and templates you can just copy-and-paste into your agency—and check those problems off your to-do list.
Need help deciding which training is best for your goals?
We can help! Share about your goals, and we can recommend the right option(s) for you.
Books by Karl Sakas on Agency Growth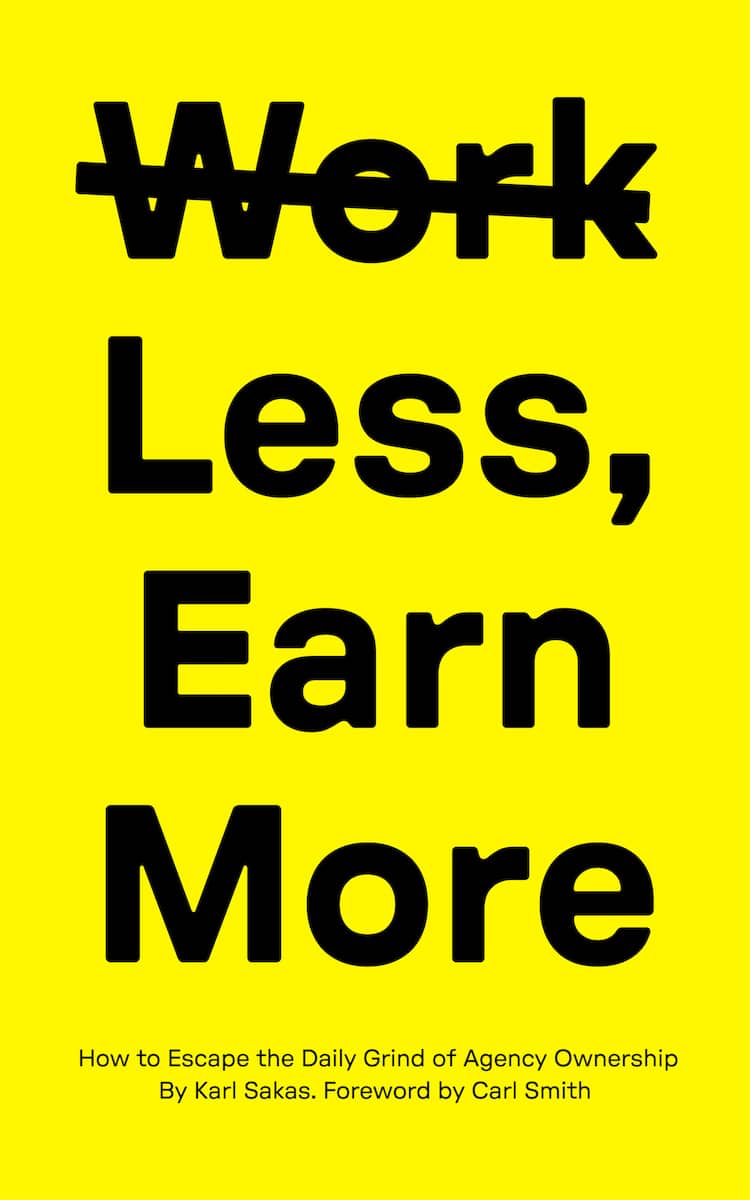 Work Less, Earn More How to Escape the Daily Grind of Agency Ownership
By Karl Sakas (2023)
Agencies are complex businesses. They have humans on all sides (owners, employees, and clients). Clients are subjectively picky. And many agency owners are "reluctant" business owners who love the industry but don't always love being a business owner. Yet they depend on their agency as their family's #1 or #2 financial asset. 
Fortunately, you don't have to go it alone. Work Less, Earn More gives you a step-by-step process to reclaim your work-life balance and get paid what you're worth. When you make the right decisions, you can look forward to a brighter future.
Buy Now: Kindle Edition | Paperback | Hardcover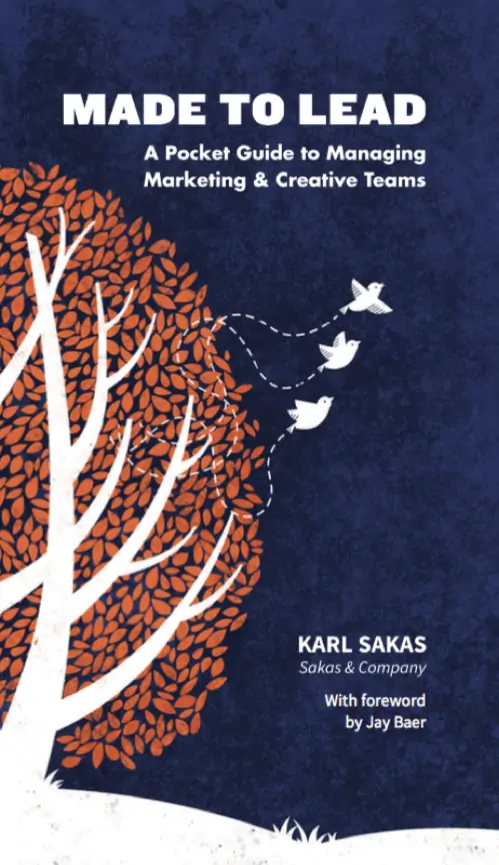 Made to Lead: A Pocket Guide to Managing Marketing & Creative Teams
By Karl Sakas (2016)
Managing people is tough, but it doesn't have to be so hard! Leading and managing comes more easily to some than others, but anyone can improve—agency leaders are made, not born.
In this book, you'll learn concrete tips to make your work easier when you lead marketing and creative teams—whether you're an agency owner, manager, or future leader.
Buy Now: Kindle Edition | Paperback via Amazon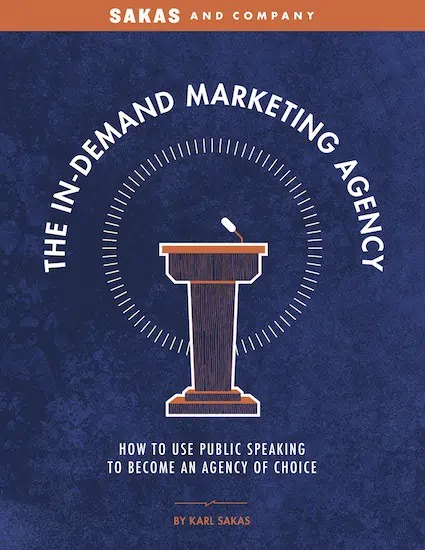 The In-Demand Marketing Agency: How to Use Public Speaking to Become an Agency of Choice
By Karl Sakas (2015)
Want great clients coming to you at your marketing agency, instead of having to chase after them? This book is for you! When you share useful advice from on-stage, the audience sees you as a helpful, authoritative marketing expert—not as a salesperson.
In this book, you'll learn where to find places to speak, how to create a talk that audiences will love, what you can do to stand out from other speakers, how to improve your chances of getting follow-on business, and more.
Buy Now: Kindle Edition | Paperback via Amazon