Agency Keynote Speaker | Virtual & In-Person Events

Speaker Demo Reel: Karl Sakas
Want happy audiences and high attendance at your upcoming marketing conference, association meeting, or virtual event? Hire me—author and agency expert Karl Sakas—to speak. Four countries, 28 states… and your event next!
You'll get an interactive 'edutainment' talk, filled with concrete advice. As a former event organizer myself (100+ events, including a 2-day conference with hundreds of guests), I always look for ways to make your life easier and make you look good.
My advice helps agency leaders conquer growing pains, with get-the-audience-laughing talks on agency strategy, leadership, and client relationships. Watch the video below to see for yourself.
Already hired Karl as a speaker and need the headshot, bio, etc.?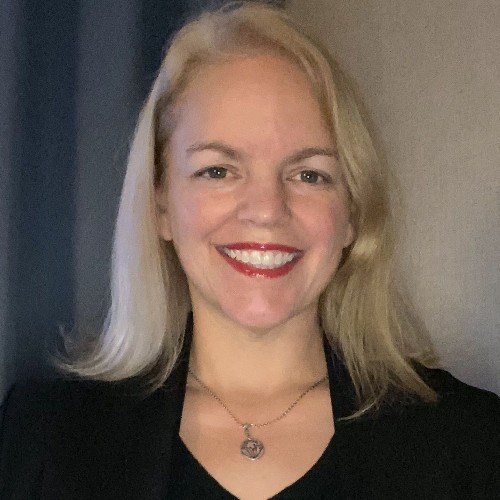 "Karl exudes energy and passion for his work with digital agencies. I had the pleasure of moderating his talk about what digital marketing agencies should consider in their services mix at SMX East in NYC. Karl is an excellent and engaging public speaker. I highly recommend him and look forward to working with him again soon."
— Ginny Marvin, Editor-in-Chief, Third Door Media (Search Engine Land, Marketing Land, MarTech Today)
Karl Delights audiences… and Organizers!
Karl consistently get 95-100% audience satisfaction ratings.
Organizers love that he's easy to work with. It helps that he's previously organized 100+ events, including a multi-day conference with speakers like Ann Handley and Jay Baer.
Want a sample of Karl's advice for improving as an agency leader? Watch his top advice in under 8 minutes!
Karl Sakas delivers Mini-Keynote
Popular Talks
Karl speaks ~20 times a year to audiences at marketing conferences, association meetings, and virtual events. Past events include AAF, AIGA, AMA, BOLO, Bureau of Digital, INBOUND, PRSA Counselors Academy, The SoDA Academy, and more.
As a down-to-business speaker, he's on a mission to make agencies more profitable and less stressful! His talks include:
Don't Just 'Make the Logo Bigger': Reinventing How You Handle Difficult Clients
What if client delivery could run smoothly and profitably? It starts by reinventing your process—especially how you handle your most-demanding clients!
Agency advisor Karl Sakas (@KarlSakas) from Sakas & Company will share how to make work more fun and less stressful at your agency. You'll learn:
Three steps to keep clients happy… without giving away the farm.
A shortcut to gather client 'secrets' up front, to prevent problems before things start.
Karl's simple yet powerful process to say "no" when clients want you to say "yes."
Karl has advised owners at 400+ agencies worldwide. In the past 20+ years, his clients have included small businesses, large corporations, non-profits, and even an Olympic athlete. Today, he works exclusively with digital agency owners.
With interactive Q&A and fun audience improv, you'll be laughing as you learn new ways to handle your agency's clients. You'll head back to work with concrete ideas you can apply immediately!
Work Less, Earn More: How to Escape the Daily Grind of Agency Ownership
What if you could escape the treadmill of running your agency? Whether you plan to keep or sell your agency, this session is for you.
To help you become increasingly "optional" at work, agency consultant Karl Sakas will introduce a simple yet powerful 4-step framework—and then share actionable tips to grow the income and free time in your life.
You'll learn:
Why "earning more" doesn't require "working more," and why "working less" doesn't require "earning less."
How to navigate common obstacles in running your agency.

What to do next to improve your situation, based on where you are today.
You'll head back to work with specific, actionable strategies to help you become increasingly optional in your agency!
What CMOs Say When You're Not in the Room… And How It Can Help You Grow Your Agency
What if you could read each client's mind? Now you can… by learning what client-side CMOs say when agencies aren't in the room.
For 5+ years, author and agency advisor Karl Sakas (@KarlSakas) ran a mastermind group for CMOs, representing billions of dollars in revenue. (He can't disclose names, but you'd recognize many of the midmarket and Fortune 500 brands.)
Come to this session to learn:
What your agency needs to

 

start

 

doing immediately, so you don't lose key accounts.
What CMOs

 

really

 

care about today… and how this can either help or hurt your agency.
How to enlist CMOs to share a bigger slice of their budget.
You'll head back to work with specific, actionable strategies to help you improve how you serve your clients this year and beyond!
Grow Your Net Margins to 20-30% by Fixing Your Agency's Profit Leaks
Frustrated that your agency isn't making you more money by now? If your net profit margins are less than 20%, your agency is "leaking" profits. As an agency leader, those profit leaks keep you from doing your best work and enjoying the lifestyle you want.
You can finally start fixing the leaks this year… but you need to find them first.
Fortunately, there's a shortcut: the Agency Value Chain framework, from agency expert Karl Sakas (@KarlSakas). You'll learn:
Industry benchmarks for Quick Wins, so you can find common profit leaks

 

faster.
A simple yet powerful step-by-step process to systematically find the

 

biggest

 

profit leaks at your agency.
How to dig deeper (with your team's help!) to start

 

fixing

 

your agency's unique profit leaks.
You'll head back to work with specific, actionable strategies to start improving your agency's profit margins immediately—for a more rewarding year and beyond.
Other topics Karl speaks on include business operations, positioning, marketing, client service, project management, finance, HR, recruiting, and team management. 

@KarlSakas
is crushing his AMA at
#inbound2021
. I've seen him speak many times before but forgot how valuable his presentations are. If you didn't catch it live, find it on-demand later. Best session for my dollar.
— Jon Sasala, President,
Morey Creative Studios
Ready to talk?
Please complete this form. You'll hear back within 2 business days, with a few date/time options to schedule an exploratory call about your in-person or virtual event.
Don't like forms? Email, or call me at +1-919-410-6224. Thanks!