New for Agency Owners in 2021:
Work Less + Earn More
A 6-Week Agency Growth Bootcamp
Get clear on the key decisions that will let you cut your workload while making more money, with this 6-week virtual workshop with agency expert Karl Sakas.
Work Less + Earn More in 2021 is our first-ever bootcamp for growth-minded agency owners who have been feeling stuck, spending too much time putting out fires at your agency, and not enough truly unplugged time away.
Most agency owners fail to delegate effectively, leading them to work 60+ hour weeks, and view Saturday and Sunday as the most productive part of their work week… while knowing if they were doing the same work for someone else, they'd be making significantly more money (with a lot less stress).
In this 6-week bootcamp, we'll be helping agency owners determine what you really want from your agency, breakdown what you're doing now, and figure out what changes need to happen to get you where you want to go to create your ideal agency. It's 100% virtual, with weekly live sessions with Karl and your fellow agency leaders.
Karl has been working with agency owners one-on-one for 10+ years, but this is the first time he's created a step-by-step multi-week workshop to take a group of agency owners through the process of clearing their own roadblocks.
Work Less + Earn More in 2021: A 6-Week Agency Owner Bootcamp
A smart, structured, action-oriented incubator designed specifically for agency owners to help you cut your hours and grow your income. During the bootcamp, you'll work through the following 6 modules to carve out a clear path toward a profitable and intentional agency. Live sessions run Wednesdays, from January 13 to February 17, 2021.
Week 1 (January 13)
Work Less
Identify strategies to shorten your work week long-term and quick wins to save you time right away.
Week 2 (January 20)
Earn More
Compare your current KPIs to industry benchmarks and set goals to grow your agency revenue and personal income.
Week 3 (January 27)
Do / Drop / Delegate / Defer
Find where you're wasting time, and how to use your team more effectively.
Week 4 (February 3)
Commit to Grow
Get 4+ strategies to grow your revenue and identify the best one(s) to implement at your agency in 2021.
Week 5 (February 10)
Finish Your Plan
Turn everything you've learned into a plan for the next 90 days, and create an accountability system to stick to it.
Week 6 (February 17)
Take Action
Get feedback to fine-tune your plan, enlist your team to get it done, and keep up the forward momentum.
Why is this crucial for your journey as an agency owner?
You'll be a part of a cohort of motivated individuals working toward a shared mission: to build a sustainable work-life balance while making a really good income. If you're struggled to do this on your own, the bootcamp might give you just the structure (and shortcuts) you need to make progress.
Apply today
If accepted to the January-February 2021 bootcamp, you'll get access to:
The fundamental frameworks Karl uses to help agency owners unclutter their calendars so they can be more strategic.
Targeted weekly assignments to streamline the process of designing your ideal work-life balance.
Clear action items to set you up for success and help you start seeing real improvement right from week 1.
Live Q&A sessions with Karl — each week we'll meet in real-time to discuss the concepts presented and cover any questions you may have. (Can't make it live? All calls will be recorded, giving you on-demand access.)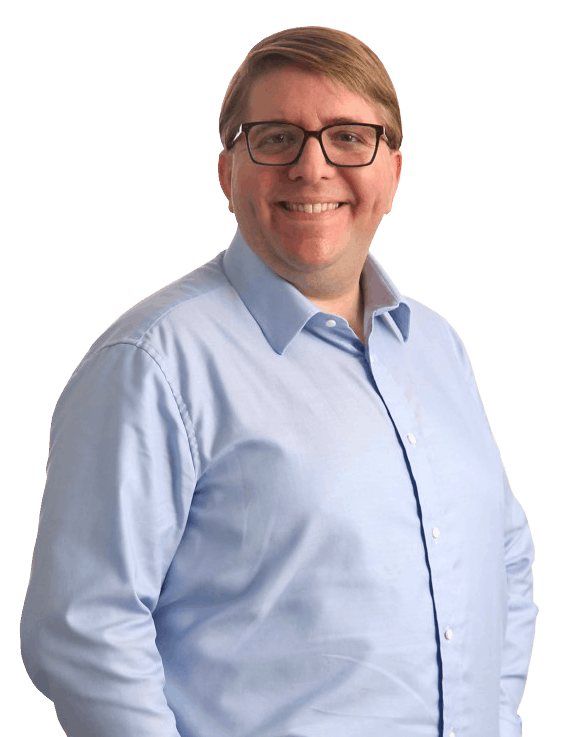 A note from Karl Sakas, your instructor:
Hello, and thanks for considering this investment in your agency, and in yourself!
You should know — the proven strategies I'm teaching in this new 6-week bootcamp are based on what I teach my private consulting clients… but at a fraction of the investment.
Each strategy comes from my experience working at agencies and from helping agency owners achieve their goals. In this bootcamp, you can skip the painful learning curve and jump straight to success.
This is hands-down the highest ROI service I've ever created, so I hope you'll join, do the work, and surprise yourself with how much you can accomplish and how much momentum you can create in just 6 weeks.
I look forward to reviewing your application!
Regards,

At the end of 6 weeks, you might find yourself saying…
"I finally took a two-week vacation and my team handled everything while I was gone!"
"I gave myself a raise… and then another. Now I have enough cash on hand to invest in other businesses."
"I went from fighting fires every day at my agency to finishing projects on time and getting home in time for dinner."
"I haven't brought work home on a weekend in months — I delegate more effectively, and am getting more done!"
"I booked another long weekend with my partner next month… they're loving how much more time I have to spend with them."
"Mondays are no longer the worst day of the week… and I love my agency again."
Why is this crucial for your journey as an agency owner?
If you're working harder than you'd like—and making less than you're worth—you owe it to yourself to make a change. This bootcamp might be just want to you need to make it happen.
You'll need to do the work, but your efforts can pay off—all in less time than it'd take to binge-watch two seasons of Mad Men (and with infinitely better ROI).
Frequently Asked Questions (FAQ)
What are the dates for the live class in January and February 2021?
We'll meet six Wednesdays in January and February 2021, via Zoom video. All sessions meet at 12:00pm Eastern Time (New York City time), for up to 90 minutes.
Wednesday, January 13, 2021 (12:00-1:30pm Eastern Time / NYC time)
Wednesday, January 20, 2021 (12:00-1:30pm Eastern Time / NYC time)
Wednesday, January 27, 2021 (12:00-1:30pm Eastern Time / NYC time)
Wednesday, February 3, 2021 (12:00-1:30pm Eastern Time / NYC time)
Wednesday, February 10, 2021 (12:00-1:30pm Eastern Time / NYC time)
Wednesday, February 17, 2021 (12:00-1:30pm Eastern Time / NYC time)
You'll get more from the bootcamp if you join each session live—but you'll have access to an online portal with recordings and other materials.
What's the format?
The bootcamp is six weeks of 90-minute sessions (delivered live, with recordings available afterwards), with about an hour of weekly "homework" before each class. You'll have access afterwards to an online portal with recordings and other materials.
How much time should I expect to spend each week on bootcamp-related work?
Plan on 2-3 hours a week. This includes the pre-reading, the homework, and the ~60-90 minute class session itself. We'll break things into chunks, to help you keep up.
The total time commitment is approximately 16-22 hours across January and February 2021. Some students may choose to invest more time.
How much does the Work Less + Earn More bootcamp cost?
Regular price: The entire six-week program is $750 total, including the live sessions, recordings, templates, and assignments.
Pre-sale price: If you buy a pre-sale ticket in 2020, the ticket is $500 total (a 33% discount).
Am I a good fit for the program?
You own an agency with 5-100 team members, seeking ways to Work Less + Earn More in 2021. (Without 5+ team members, there aren't enough people for delegation.)
You're willing to invest 2-3 hours a week to improve your agency.
You can join weekly live classes from January 13 to February 17, 2021 (Wednesdays from 12:00-1:30pm Eastern Time), and watch videos for any sessions you miss.
You like learning from fellow agency owners, and sharing what you've learned with the group.
You embrace that you're responsible for your own results, and you get what you put into it.
Why is there an application process?
Not everyone's a match for the bootcamp. For instance, you need 5+ team members, a desire to reduce your hours, and realistic expectations about your hours and compensation targets. We also need people who want to contribute to the group. The application process helps us ensure that we create a cohort of motivated agency owners.
When does the bootcamp start?
The first session is Wednesday, January 13, 2021, at 12:00-1:30pm Eastern Time (New York City time). Plan to do 2-3 hours of "Week 0" pre-reading and homework beforehand.
What if I can't attend a live class (or several sessions)?
You'll get more from the bootcamp if you join "live" each week (via Zoom), but we'll record each call. You'll have access to the recordings in the portal.
If you miss the live call, you'll want to watch the recording within a few days to ensure you don't get behind on the "homework" (since the homework is an important part of making progress over the six weeks).
How do I pay?
If we accept your application, you'll get an email confirmation with an electronic payment link. Your payment reserves your spot and gives you access to the course materials, the weekly calls, and the online portal.
What kind of results can I expect?
The results are up to you—but it's ultimately about finding ways to Work Less and Earn More. In addition to your 90-day plan (by the end of Week 6), you'll also build skills and learn new frameworks to help you keep up the momentum later in 2021.
Does this include one-on-one consulting time with Karl?
The bootcamp is a group format. You have access to Karl for group-based Q&A during the weekly calls, but you don't get one-on-one consulting time.
Since we build-in Q&A to each week's call, you won't need one-on-one help to complete the bootcamp. But if you'd like to explore private consulting or coaching (whether ongoing or a single call), let Karl know to learn about your options.
Do you guarantee results?
No one can guarantee results. This is about what you put into it. That said, if you put in the time and do the work, it's hard to imagine not making progress.
What if I have a different question?