RUNNING YOUR AGENCY DOESN'T HAVE TO BE SO HARD!
These tools can save you 50-200 hours of work.
The Agency Owner Resource Library from Karl Sakas… 50+ tools and templates to help you upgrade your SOPs—eight years of agency business documents, instantly.
This instant-access library of 50+ custom agency resources can save you up to 200 hours of work. Imagine if you could cross dozens of tasks off your to-do list… and finally get home in time for dinner!
"These templates [will] help me cross about 10 things off of my to-do list in Asana!" Partner, Digital Agency, Southwest U.S.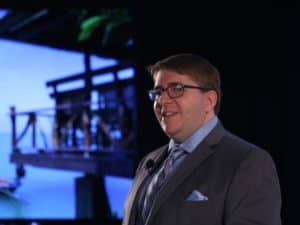 Hi, agency consultant Karl Sakas here! I bet you started your agency for financial and creative freedom—because
you dreamed there was a better way
. But sometimes reality turns out to be different from the dream.
If you're like most agency owners, you're getting pulled in every direction, getting sucked into way too many decisions, and dealing with things that aren't your specialty—and that you'd rather not know anyway.
To get things off your plate, your team needs to be trained. Start by using the tools in this Agency Resource Library, so you don't have to do everything yourself. It'll save you 50-200 hours of work, so you can focus on work that's going to get you closer to your goals.
"[Karl's] advice is highly actionable and derived from his years of experience." Mike Belasco, CEO, Inflow
Account Management Resources (14)
eBook: Client Onboarding for Agencies
Workbook: Client Onboarding
Scripts for 20+ Difficult Agency-Client Conversations
Work Breakout (WBO) Calculator to Measure Profitability
Training: Project Management 101
Client Intake Questionnaire
Travel Calculator for Client Visits
Agenda for Client On-Site Visit
Client Off-Boarding (Exit) Advice
Time Management Resources (5)
"Get it Done" Accountability Worksheet
Project "Pre-Mortem" Worksheet
3-Month S.M.A.R.T. Goal Plan
Team Management Resources (7)
Employee Performance Improvement Plan (PIP)
Task Matcher: Strategic Staffing Audit
Made to Lead: A Pocket Guide to Managing Marketing & Creative Teams
Email to Your Best Former Boss
Business Strategy Resources (7)
Advanced Retrospective Visualizer
Goal-Setting Shortcut Template
Vertical Specialization Comparison Tool
Exit Price Valuation Estimator
Change Management Readiness Rater
Annual Revenue Plan Template
Become a Multi-Millionaire from Your Salary Alone?
Sales & BizDev Resources (8)
Workbook: Create A "Fast Fail" Sales Process
"Manual Welcome" Email Template
Sales Pre-Qualification Survey
1-Page Sales Proposal Template
Training: How to Avoid Bad Sales Prospects
Training: How to Get More Upsells Later
Worksheet: Define Your Ideal Sales Lead
Worksheet: Convert More Proposal-Ready Prospects
Speaker Tools for Lead-Gen (9)
The In-Demand Marketing Agency: How to Use Public Speaking to Become an Agency of Choice
Speaker Agreement Contract
Marketing Promo Support Package
Event-Prep Checklist for Speaking
13 Steps to Jumpstart Your Speaking Plan
Speaker Promotion Resources
Favorite Speaking Tools & Resources
Audience Lead-Gen Survey Template
Other Self-Marketing Resources (2)
Cheat Sheet: How 12 Big Brands Chose Their Agencies
Training: How to Sell Digital Marketing Services
"Karl's depth of expertise, particularly as it pertains to growing a digital agency, has been invaluable." Chris Dreyer, CEO, Rankings.io

FAQ about the Agency Resource Library
What's the format of the library?
The Agency Resource Library itself is a 17-page Google Doc, with direct hyperlinks to each of the 50+ included resources.
The resources themselves are a mix of formats—editable Google Docs and Google Sheets, downloadable PDF samples, and more.
New customers typically spend 20-60 minutes browsing the library. Everything's organized by category, to make it easier for you to find things. Still, there's a lot—so you'll want to pace yourself.
Can I see a preview of the library itself?
Sure! Here's a
redacted preview of the Agency Resource Library
, as a Google Doc.
In the free preview, the links (to the 50+ resources) are disabled. Once you buy the Agency Resource Library, you'll get access to the version with working links.
The preview (and the library itself) comes in around 17 pages long, so you might want to pace yourself—some people find it to be overwhelming. As one agency owner noted, "This is quite a list!"
Can I see a preview of one of the resources?
Sure! Here's a PDF excerpt of
my "Difficult Client Conversations" scripts
 doc, which is part of the Account Management section.
As an excerpt, that shows just two of the scripts. (And since creating that excerpt, I've expanded the list further—from 20 scenarios to 22 scenarios.)
If you buy the Agency Resource Library (scroll down), you'll get free access to future updates like that, too!
Can I share the library with my team?
If you buy today, yes. In the future, I'll offer individual vs. team pricing.
Do you accept credit cards?
Yes, you'll pay via PayPal so you can use almost any credit card (or your PayPal account).
How long do I get access?
If you buy today, access to the library is not time-limited.
Do you update the library by adding new resources?
Yes—most months, I add at least one resource to the Agency Resource Library.
I'm open to requests—let me know what you want. (I can't guarantee I'll add it, but most additions do come from client and customer requests.)
What's your refund policy? Is there a money-back guarantee?
Because you receive instant access to everything, Agency Resource Library purchases are non-refundable.
Does the library include a phone call or other custom advice from Karl?
Can I get a credit if I want to add coaching or consulting later?
Yes. If you sign a contract to start a coaching program or consulting project within a month of purchasing the Agency Resource Library (assuming the services are suitable to your situation), I'll credit 100% of your library purchase against the consulting or coaching budget.
Can I buy just one or two of the resources, instead of all 50+ resources
Not at the moment, but that's in the works for the future.
Does this mean I don't need a lawyer or accountant?
You still need a lawyer and an account. You'll want to review the documents with your legal, financial, and other advisors to ensure they're appropriate for your jurisdiction and situation.
Need an attorney? Sharon Toerek (Cleveland) and Gabe Levine (Bay Area) each specialize in helping agencies.
What if I have a question you don't answer here?
"Karl's advice and guidance has proven invaluable, setting us on a path to grow our agency from 7 figures to 8 figures. … Thanks to Sakas & Company, we're further along and closer to reaching our target than ever before." Neal Maier, Partner & COO, Textivia
Bonus: Funny Videos & Cartoons to make you laugh
Running an agency is stressful. In addition to the 50+ resources above, enjoy these funny videos and more from around the web!
Got questions before you buy the Agency Resource Library?
Glad to help! I respond to most messages within 1-2 business days, or you can call +1-919-410-6224. –Karl