We're heading into conference season! I recently organized the High Five Conference in Raleigh and would like to share a few conference attendance tips and lessons I've learned.
Conferences are a big investment of time and money, and if you're going to a conference without a plan, you're probably going to waste your time and money.
Let's look at specific things you can do to help you make the most of your next conference.
Maximizing Your Conference Experience
Here are 8 conference tips to gain the most from your next event. Let me know which one is your favorite in the comments below, or on social media!
1. Set goals
When you go to a conference, set primary and secondary goals, or baseline goals and reach goals. Primary goals are your main goals. These are your focus points and the purpose of your attendance. Secondary goals are things that would be nice to accomplish, but aren't vital. Baseline goals are the reason you came to the conference. They can be as simple as "to learn about the industry" or as detailed as "to meet potential investors." Reach goals are goals that would be fabulous to achieve, but they aren't as likely to happen as your baseline goals.
Setting goals ensures you at least get your baseline or primary goals done during the conference, and allows you to prioritize the essential versus the ideal.
If you want more advice on goal setting, I have a DIY Coaching email course coming out soon. Sign up for my newsletter to make sure you get it!
2. Reach out to people beforehand
Much of the benefit that comes from attending a conference is networking, but did you know that networking doesn't begin or end at the conference? For example, if you know you're going to a marketing event, reach out to other attendees on Twitter or through the event organizer and introduce yourself. It's a great way to build connections in the industry and connect with people who have similar interests.
3. Organize a guerrilla event
Put on your own event (outside the official conference schedule). This could be a lunch, a dinner, a happy hour, or something else. The goal is to bring people together (when they're already gathered for the conference) without the constraints of being an official conference event.
More on this in a future article!
4. Leverage your talk, if you're speaking
There are multiple ways to leverage your talk at a conference without going into sleazy salesperson territory.
Don't waste anyone's time with your talk just trying to sell your product or service. Instead, try to teach them something truly valuable from your business or industry, and make them curious for more.
Then, at the end of your talk, let them know how to find you (email, Twitter, LinkedIn) and wait for the new connections, inquiries and more to pour in.
5. Block-in time afterwards for followups
Like, lots of time. Following up means reaching out and re-connecting with everyone that you met at the conference, and even perhaps a few people you didn't connect with but who made an impression on you. If you hear someone speak at the conference and admired his or her talk, reach out via email or on social media.
Bring business cards—and a system for taking notes on your followup for each person. The stack of business cards will help you reconnect with people on LinkedIn or through a friendly email after the conference.
6. Plan on a conference "idea quarantine" after you get back
It's easy to come back with a ton of ideas, but don't dump them all on your team the day you get back! Instead, decide which ideas you want to pursue, and then ask your team to execute. Otherwise, you're likely wasting your team's time pursuing ideas you later cancel.
I've done the "quarantine" exercise with clients and they love it—and their teams love it, too!
7. Plan to not go to everything
This gives you time for things to happen by chance. I don't recommend relying on happy accidents, but if you're pre-booked 100% of the time, there's no time for happy accidents.
8. Decide how you'll handle your regular workload
What can wait? What needs to happen now? If you're doing a call and the conference is in a different time zone from your office, use Google Calendar's time zone feature to make sure you don't mix up the times.
You should also determine beforehand how available you will be for your regular workload while you're at the conference. If you plan to be away from your email for long periods of time, set up an auto-responder letting people who email you know that your replies may be slower than usual. If you plan to work, make sure you'll have Internet access throughout the conference and wherever you stay.
Question: How do you make the most of conferences?
Image credit: Conference hall photo by belboo, via Creative Commons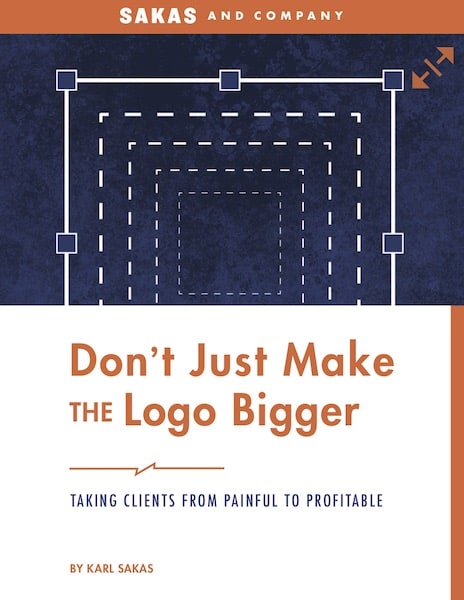 Turn your digital agency headaches into profits.
Join leaders from 2,000+ agencies and get my articles delivered twice a week, directly to your inbox!
Learn tips to grow your agency, and get a copy of my ebook, Don't Just Make the Logo Bigger, for free.