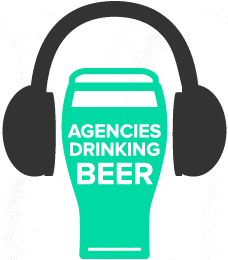 Hi there! Did you just hear me on the Agencies Drinking Beer podcast?
Thanks for visiting—I'm glad you're here! I enjoyed speaking with Kyle and Kevin at Proposify—along with drinking a Woodchuck Amber Cider.
Get Your Free eBook
To get your free copy of Don't Just Make the Logo Bigger: Taking Clients from Painful to Profitable, sign up here. You'll get the 20-page eBook instantly via email as a PDF.
Free Articles for You
Here's a roundup of my most popular advice for agency owners, out of nearly 100 articles. That includes my article on the dangers of mixing AM, PM, and client strategy.
Get Coaching or Consulting Help
Need custom help? I provide one-on-one coaching and consulting for agency owners worldwide—five continents so far. My specialty is helping digital marketing agencies scale, so they can grow without breaking.
Learn more, and then contact me to see if we're a match. It's a free call, and anything you share is confidential. Speak soon!