Tripling Revenue by Fixing Pain Points Enabled This Agency Owner to Launch a Non-Profit to Give Back
See how agency owner Julie Thorner tripled her revenue at Liquid Spark, enabling her to launch a global non-profit to give back.

Although she'd worked with a general business coach before, digital agency founder and president Julie Thorner realized she needed agency-specific advice. Karl Sakas' specialized Executive Coaching program for agency leaders helped her identify and eliminate pain points, helping her almost triple her revenue in 3 years while boosting profitability. Together, this enabled her to start a 501(c)(3) non-profit to give back to others, and she continues to grow her agency.
Even with an MBA, Owning An Agency Required Specialized Coaching
Founded by veteran sustainable tourism marketer Julie Thorner, Liquid Spark is a digital marketing agency for adventure travel and eco-minded brands that serve people, place, and planet.
Julie had plenty of business experience and a top-tier MBA, but the real-life experience of running a digital marketing agency brought specific challenges and pain points that required specialized coaching. "I've helped manage other businesses, but with access to a deep bench of experienced staff working together with me, " shares Julie. "It's a totally different game when you run your own business, are building it from the ground up, and you're responsible for everything."
Julie had tried working with a general business coach in the past, but with her training, she knew the business principles already. What she really needed and wasn't getting, was someone who understood the specific ins and outs of running a successful digital marketing agency. Julie found Karl Sakas of Sakas & Company via an Internet search and the rest was history. "Karl had a wealth of experience in multiple roles within small to large agencies, so he had a credible background," says Julie. "I knew I wouldn't be reinventing any wheels if I hired Karl to advise me."
Tripling Revenue by Clearing Pain Points
Julie found that Karl's method was very clear from the moment they started working together. He identified three key pain points and steps for her to remedy them:
1. Delegation
With Karl's help, Julie pivoted from running her own ship to creating an environment where she delegated work to her team, freeing her to focus on agency growth and refilling her tanks. This helped Julie reduce her day-to-day involvement in running the agency.
"By working with Karl, the 'back of the house' is now organized," shares Julie. "Now I can take a "give-back" vacation and delegate to my staff with full confidence." Julie travels to Tibet almost yearly to lead a woman's pilgrimage retreat and does volunteer consulting there, knowing her agency is running smoothly while she's away for a month at a time.
2. Hiring the Right Staff
Julie shares, "Karl just nailed it. He helped me understand exactly which roles I needed, what holes to fill next, and how to craft the right job description, and ask the best interview questions to get the information I needed. He was really instrumental in helping me find the right key people to meet my agency's needs."
Karl continues to help Julie expand her team, and Liquid Spark continues to grow.
3. Templates and Processes
With Karl's assistance, Julie now has clear, efficient, and focused tools and processes necessary for her agency to onboard clients and additional staff, and to do the self-marketing necessary to continually prospect for new clients. "Karl provided templates and toolkits to create the processes that get me out of the weeds, so I can focus on leading my agency," shares Julie.
Now Liquid Spark has prospects reach out to them because the agency's services and value are clear, differentiated, and optimized thanks to Karl's guidance. "Working with Karl has been a huge win in this regard," says Julie.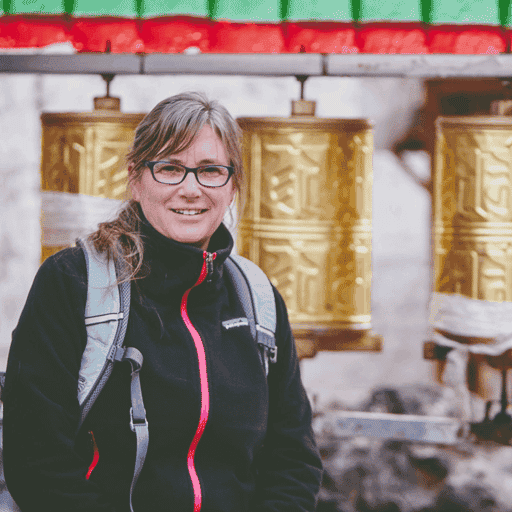 "I would never have been able to do this if I didn't have the financial success that I have gained from working with Karl. … Karl's been invaluable and continues to be a key resource for me with expert support every step of the way."
–Julie Thorner, Owner & President, Liquid Spark
The Right Growth Mindset Unleashes Major Success
In addition to Karl identifying and helping Julie work out her pain points, Julie wanted to grow her agency—as long as it was good growth. Karl showed Julie how to grow her agency in line with her Values, Goals, and Resources.
Julie started working with Karl in July of 2015 and by the end of 2018, her revenue had nearly tripled in 3 years. "I attribute working with Karl as one of the key success factors for my agency. He was clear about how to price work consistently, how not to leave value on the table, and how to improve my sales proposals for more profitable wins."
The Secrets to Financial Growth and Stability
As Julie implemented agency operational improvements, Karl helped Julie identify two more significant concepts to smooth out project-based revenue streams and cash flow challenges.
One of Karl's suggestions was to increase retainer clients, which Julie says allows more stability for her company month-to-month. He also helped Julie reframe her services, to support charging more for higher-value strategy offerings. This was key to nearly tripling her revenue in 36 months, which is significant.
In addition to helping with pricing, Karl was clear that Julie needed to build cash reserves, and he showed her how to do it. Julie says, "Now I have monthly business savings "sweeps" built into my financial behavior. It's created significant security and flexibility for my agency." This proved to be invaluable during the COVID-19 pandemic and associated economic uncertainty.
Agency Growth Enables Giving Back to Others
More than four years later, Julie continues getting Karl's advice and support at her agency, via an off-site strategic retreat and now graduate-level Targeted Coaching.
The growth of Liquid Spark has allowed Julie to support various charitable causes and further the agency's commitment to their 1% for the Planet program. "Not only do we give 1% off the top to a vetted charity of our choice each year, but since working with Karl, I started a 501(c)(3) foundation in 2018, the Liquid Spark Foundation," Julie shares. The foundation has helped fund projects at a nunnery in Tibet and a program to help young Tibetan women go to college.
"I would never have been able to do this if I didn't have the financial success that I have gained from working with Karl," shares Julie. "Karl helped me get systems in place quickly so I can serve more clients, pay staff more, support the foundation, and support my 1% for the Planet cause, and that feels great. Karl's been invaluable and continues to be a key resource for me with expert support every step of the way."
Want results like this for
your agency?
Accountability. Advice. Perspective.
If you're ready to focus on the things that matter—and do less of everything else—we're ready to help! Get custom strategic advice and a concrete plan to implement it when you work with Karl one-on-one via his Executive Coaching program or a Custom Consulting project.