Agency Growth Strategy: Custom Consulting with Karl Sakas
Your challenges are unique. But you don't need to solve them the hard way.

Leading an agency is complex…
But it doesn't have to be so complicated.
As an agency leader, you're making business decisions that have six- and seven-figure consequences (for better or for worse), and that determine whether or not your agency will hit its long term goals.
When you're the final decision-maker, that's a lot of pressure.
Especially when you consider that most agency leaders never planned to run an agency. You were an industry expert, clients kept sending you work, and you grew and grew. But growth usually comes with growing pains. 
Likely, you can see your ideal destination—the agency you want to lead. But it's not entirely clear which decisions will actually get you there. 
That's where Custom Consulting comes in.
We're here to help you reach your goals faster, more smoothly, and more profitably than you would on your own. As an agency consultant, Karl has both an insider's understanding and much-needed outside perspective. You'll get a plan to get you from where you are now, to where you want to be.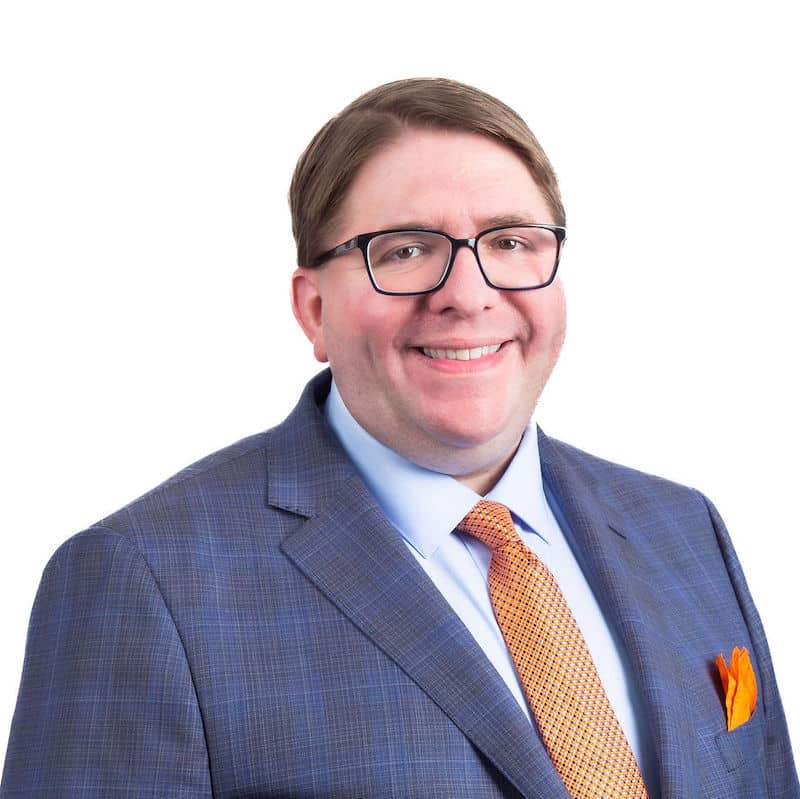 Hi, I'm Karl Sakas
Let's make leading your agency a LOT less stressful.

Growth is good… unless it gets out of control. I can help you manage your agency's growing pains, with advice developed from experience guiding hundreds of agencies.
As a management consultant and executive coach, I have personally advised hundreds of agency owners worldwide. As a fourth-generation business owner, I grew up talking about client service and strategic decision making. That helped me quickly climb the ranks at two agencies, serving as the owners' right-hand and confidante, while leading project management and becoming the head of business operations.
Today, I bring 20+ years of consulting experience to our work together, including 1:1 engagements serving more than 400 agencies in 36 countries on every inhabited continent.
That means I have an industry insider's understanding of what works and what doesn't to help prevent you from wasting time reinventing the wheel — but I combine that with a custom approach. Every agency has its own set of values, goals, and resources (VGRs). I take the time to understand yours, and tailor my advice based on your unique VGRs.
That means my advice isn't "What would Karl do?" Instead, it's "What would I do, if I were in your shoes, with your unique Values, Goals, and Resources?"
What I Can Do For You:
⇒ Candid Advice – I'll tell you what you need to hear, even when it's not what you want to hear—and I'll do it diplomatically, to help you to understand why it's important based on your goals for your agency. I don't judge you for your past choices; instead, it's about what to do going forward.
⇒ Actionable Insights – I'll tell you how to do it. Drawing on my agency operations background, I know that advice is only good if you can actually implement it.
⇒ Confidential Sounding Board – When it's time to make a business decision at your agency, you don't have to do it alone. I can share what's worked (and what hasn't) for other agencies and help you decide what's best for your business, based entirely on your unique vision for your agency. And I'll keep it 100% confidential.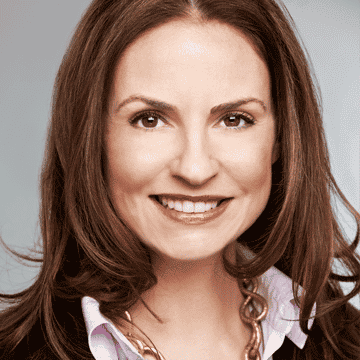 "We took our time making the decision on whom to partner with to grow our company. Karl is on the higher-end in terms of investment, and so we spent extra time considering our options.
Ultimately, we selected him because his approach isn't cookie cutter; he is incredibly smart and had the background to support our broad set of needs (we also really liked him and could see working with him would be fun and easy).
I can honestly say that it has been worth every penny we've invested."
— Rhoan Morgan, CEO, DemandLab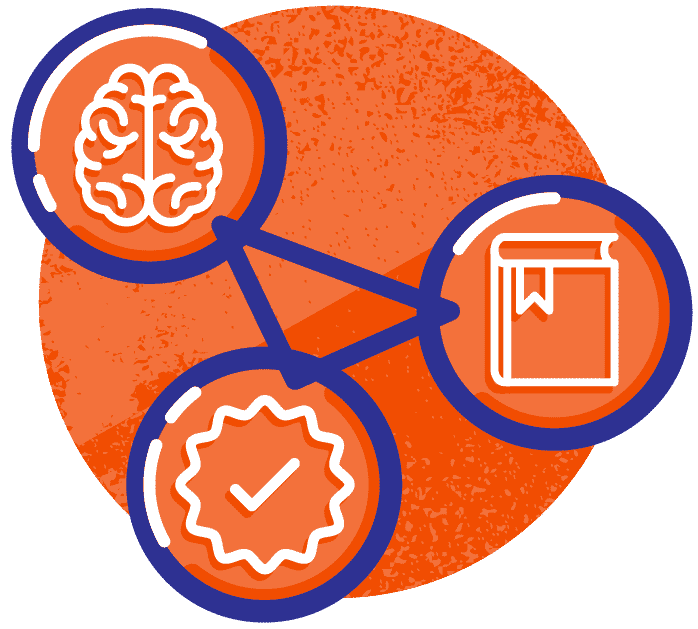 Consulting Results
Wondering what types of results are possible with custom consulting?

While the details may be different — and the right solution will be unique to your agency — Sakas & Company helps agency leaders achieve results like these every day… and custom consulting is the best option for agency leaders who know what they want to achieve, but need help getting there.
20-30% Profit Margins before taxes. A healthy agency needs a healthy profit margin. For most agencies that means targeting 20-30%.
Improve client retention. Retaining clients is easier than constantly having to find new ones. If you've noticed client turnover is up, let's drill into what's going wrong and fix it, once and for all.
Fix employee retention and improve employee morale. Happier employees are more productive, and more productive employees make for happier clients and a more profitable agency.
Implement a new specialized niche. If you're working to restructure and focus on a new niche, but aren't sure of the best way forward to avoid hurting your finances, we can help!
Overcome a revenue plateau. It's normal for agencies to occasionally hit a growth plateau. An outside perspective can be the key to getting through that plateau and begining to grow again.
Get back to enjoying your job again. We believe that agency leaders should be able to focus on the work they love, enjoy a rewarding life outside the agency, and get paid well… without working 80+ hours a week.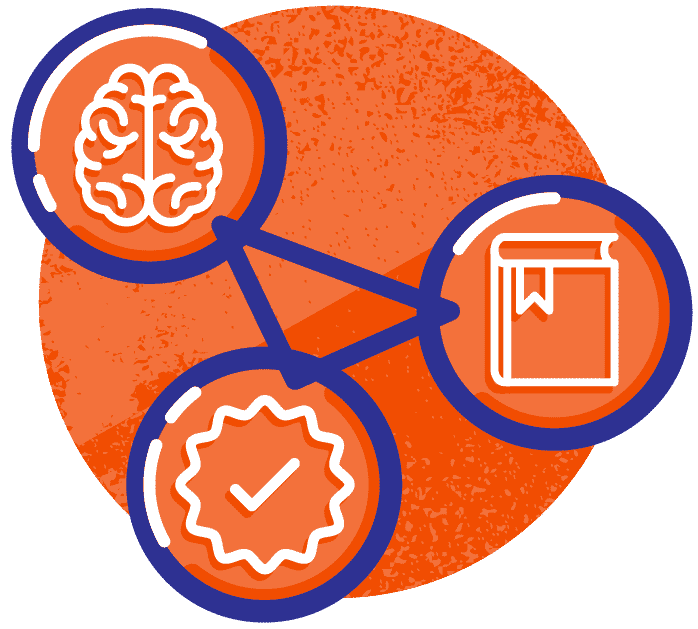 Who can benefit from custom consulting?

While we'd love to help every agency leader level up, not everyone is a fit for custom consulting. The agencies that will get the most from consulting are:
Agency owners seeking an empathetic, expert advisor to help them make core decisions more strategically.
Owners of agencies with 10-100 employees, including 1-3 owners/partners.
Agencies focused on digital marketing, web development, creative services, or public relations, where revenues primarily come from services.
Agencies who want to see real change and improvement in the next year (and the next 5 years), based on a custom solution.
Owners who have an existing support network (e.g., therapist, personal trainer, financial planner, attorney, etc.).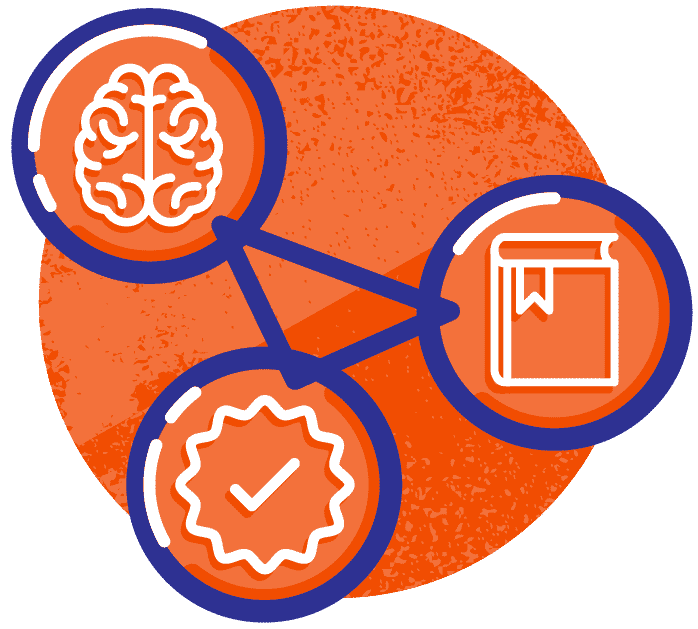 What to Expect
A custom, iterative approach to consulting.

Our custom, iterative approach to agency consulting focuses on helping you reach your goals faster, more smoothly, and more profitably than you would on your own.
As a custom approach, it's not cookie-cutter; we're optimizing for your unique values, goals, and resources. But I have a range of proprietary tools to jumpstart the process. And since I've worked with hundred of agencies, I use experience to tailor my advice to your specific agency. 
Frequently Asked Questions (FAQ)
What does custom consulting cost?
Plan on budgeting $25,000 to $50,000 (total) over 2-4 months for the initial engagement. Clients typically pay in 2-3 installments, in advance, via ACH.
Custom Consulting projects focus on six- and seven-figure problems. If solving your current problems won't have that kind of ROI, consider doing a one-off Bite-Size Consulting call instead.
How long does custom consulting take?
The initial "Phase 1" typically takes 2-4 months from kickoff. Most clients add a "Phase 2," to get ongoing implementation support at a more leisurely pace.
I don't have a magic wand. You're not going to 5X your revenue in 12 months.
What's the difference between Custom Consulting vs. Executive Coaching?
Executive Coaching is a monthly retainer for advice and accountability. It's solely 1:1 (that is, others from your team aren't joining the calls with me). We focus on making consistent progress toward your medium- and long-term goals.
Custom Consulting is a flexible "Agile hourly" approach to solving complex problems. After the initial strategy work, you can use the budget for advice as you implement your plan. You can also include others on calls—your business partner(s), your operations head, etc. We build a backlog of priorities, and that evolves over time.
How soon can we get started?
Due to current client commitments, I'm often running a backlog—but I seek to start helping you as soon as I can. We'd do an exploratory call, I'd share an estimated start date, and you'd pay an initial milestone to reserve the next spot on the calendar.
What payment options do you offer?
Nearly all of my consulting clients pay via ACH bank debit. Some U.S. clients pay via check.
If you're outside the U.S., your options include credit card, PayPal, or Wise (in U.S. dollars).
Do you work with agencies outside of the United States?
Yes, absolutely. I've helped clients in 36 countries so far, on every inhabited continent. (Sorry, Antarctica!) We'd speak via Zoom.
I'm in the same time zone as New York City. Depending on your location, I'm open to scheduling calls outside my usual business hours.
Do you guarantee your work?
No consultant or coach can guarantee specific results—so much depends on implementation, luck, and other factors beyond my control.
That said, you'll always get the best advice I can give you. My approach focuses on sharing the advice I'd give myself if I were in your situation, with your values, goals, and resources (VGR).
Can we talk to references?
Most clients hire me without doing reference checks, because they've followed my advice for months or years or because they've reviewed my case studies.
If we're a good match but you're still on the fence, I'm glad to share references once we get to the end of the sales process. Typically, this is once I'm the single finalist in your decision process, and you want to go from "95% sure" to "99% sure."
Once we get to that point, let me know what info you're seeking and I can connect you to references who'd be a good match to answer your questions. It's important for me to respect my clients' time.
What happens if we're not a fit?
If it's clear during the sales process that we're not a fit, I'll point you to some of my free resources—and/or refer you to others who can help.
If a mismatch isn't clear 'til we've started working together, I'll recommend we end the project early. This happens rarely, but I'd rather pass up the revenue than keep going.