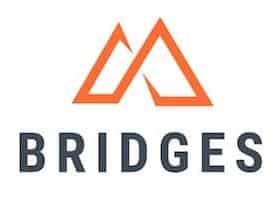 Raising the Agency's Foundation, to Jumpstart the Next Phase of Growth
Agency growth requires a strong foundation. The challenge? Agencies eventually need to "raise" their foundation, to reach their new growth goals.

Thanks to Karl Sakas' Custom Consulting services, Bridges co-founder Ashley Quintana has more than doubled the size of her team in less than a year—while raising prices and providing more value to her agency's clients.
Gaining Clarity via Karl's Free Resources
Ashley Quintana and her business partner, Jake Fisher, founded Bridges in 2012. The agency started as a multicultural, traditional marketing firm. As the agency grew, the partners reimagined the scope and pivoted to offer digital marketing lead-gen strategies. They continued to add new services to meet client needs and adapt to fulfill their vision.
After following Karl's advice for several years, Ashley saw him speak at the INBOUND conference in 2018—about scaling an agency's business development process. She and her business partner signed up for Karl's free newsletter for agency leaders.
Her original goal was to get insights into Bridges' challenges around staffing, time management, and division of labor. The advice in Karl's newsletter and blog posts helped Ashley and her team create "DIY" solutions for several years.
Ashley had worked as an in-house marketer before, but neither she nor Jake had worked at an agency before starting Bridges. She recalled:
"We went to his blog over the years, to get answers for what we faced early on. We even sent our team to his blog for answers, which reduced our leadership workload."
After several years of relying on Karl's free resources, Ashley decided that she needed to invest in Karl's 1:1 help. As she and her team faced new challenges in growth, she knew they needed support from an agency specialist.
Using Custom Consulting to Strengthen the Foundation
Ashley was confident that Karl's 1:1 advice would help, having followed his free advice for years. She noted:
"It was like Karl was in our head. He knows exactly what's happening at agencies like ours. He had given us so much advice that worked over the years through his free content; we knew if we hired him, whatever he was going to tell us was really going to work for our agency."
Bridges started their Custom Consulting project with Sakas & Company in May 2021.
During the first few months of the consulting project, Karl balanced two priorities: finding "quick wins," while helping Ashley and Jake make progress towards their long-term vision.
Karl quickly observed that Bridges had already built a strong foundation—but to grow, they'd need to "raise" that foundation. Their team was under pressure, as the agency kept up with demand. This impacted the client experience, too. On top of that, Bridges wasn't fully charging for the high value they delivered to clients.
Ashley and Jake knew they'd need to fix their pricing, and change their organizational structure to handle the growth ahead… while retaining and growing their team. Ashley recalls:
"Karl helped us to understand what we needed. His insights were eye-opening. We were trapped in a vicious cycle of underbilling while being understaffed, and we couldn't escape on our own. Karl helped us navigate client discussions as we raised prices, which enabled us to expand our team."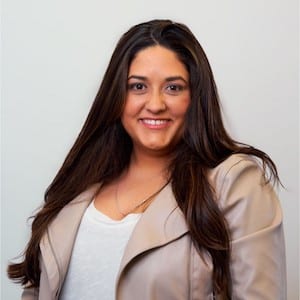 "Karl gave us insights on what we needed to repair, so that we could really grow. He shared the advice we needed to build a solid new foundation. And he gave us the confidence to make it all happen…and it's paid off."
—Ashley Quintana, Co-Founder, Bridges
Creating Accountability and Structure for Success
Karl helped Ashley and her team navigate the client conversations, as they successfully raised prices and grew client accounts. Because Karl called this out early, Ashley and her team had plenty of time to build and execute a plan to do the price increases that fall:
"Karl worked with us on having those difficult client conversations—which can be extremely nerve-wracking as an agency owner. He gave us the confidence to go after the growth."
And it worked! Several clients have happily expanded their budgets to 2X what they were spending less than a year earlier.
After successfully raising prices and growing retainers, Bridges found they could now afford to hire more team members. This growth and specialization helped their team provide a higher level of client service, while improving team morale. And Ashley has up-leveled her leadership skills, to handle the bigger team.
Karl helped Bridges shift the agency's team structure. Each Bridges client went from having a two-person team to a three-person team at the agency. Clients now had a project manager (PM), account manager (AM), and account strategist.
This specialization helped Bridges deliver stronger results, while helping employees focus on their strengths. This reinforces the value that clients receive—even at the higher price point—which helps with client retention.
Ashley mentioned how Karl helped her put things into context as an agency CEO:
"Karl is really good because he's worked with so many different agencies and agency owners. He's really helpful about telling you where you're like other people and other agencies—including ideas from what other agencies are doing. But at the same time, he tells you where you're unique. He gave us confidence to go after the growth—that we had what it takes to make a big leap."
Higher Confidence, Stronger Morale, and Expanded Support
As co-founder and CEO, Ashley wasn't the only one who benefited from her Custom Consulting with Karl: her entire team felt the positive effects. She added:
"Even if they haven't had a direct conversation with Karl, they've been impacted by his advice. When Karl learned one of our managers was a fan, he sent her a signed book. That small gesture meant so much to her. I appreciate that my coach cares about my team, too."
The result? Lots of wins for every stakeholder!
The team at Bridges finally had bandwidth to think beyond the current moment.
The right pricing structure supported hiring more people to help.
The team felt relief from the previously-overwhelming volume of work, and employee morale scores increased dramatically.
The clients feel more connected to the team, and the team has room to be more proactive in finding new ways to help clients.
The changes Karl recommended have helped employee morale. Ashley noted:
"We had positive comments from the team saying, 'I feel like I have bandwidth to think again. I can get stuff done. I don't feel like I'm underwater all the time.' The team was a lot happier when we made that shift in team structure."
Both partners received equal 1:1 support from Karl, which was different from Ashley's past experience with single-topic consultants. She observed:
"We've worked with different kinds of coaches and advisors in the past, and it often ends up feeling really one-sided—where one business partner gets more help, depending on what the coach is good at. In contrast, Karl's breadth of agency experience meant he helped us both make progress."
Ready for Continuous Growth
In just over a year, Bridges overhauled their foundation. Their new, stronger infrastructure has helped them grow, without the owners and employees feeling overloaded.
Although they've wrapped up their original Custom Consulting project with Karl, they continue to see positive results. The agency is on-track to double their annual revenue within 18 months of hiring Sakas & Company. Ashley shared:
"Karl gave us insights on what we needed to repair, so that we could really grow. He shared the advice we needed to build a solid new foundation. And he gave us the confidence to make it all happen. So we took some risks. We hired ahead. We reinvested in growth. And it's paid off."
Want results like this for
your agency?
Accountability. Advice. Perspective.
If you're ready to focus on the things that matter—and do less of everything else—we're ready to help! Get custom strategic advice and a concrete plan to implement it when you work with Karl one-on-one via his Executive Coaching program or a Custom Consulting project.