Freedom to Work from Anywhere: Agency Goes 100% Virtual
Want more freedom as an agency owner? See how Rhoan Morgan at DemandLab can work from anywhere, with help from executive coach Karl Sakas.

What if you could run your agency remotely from anywhere in the world? Agency founder and CEO Rhoan Morgan made her work-life dreams come true, with the help of executive coach Karl Sakas.
Since doing an Agency Roadmap project and enrolling in Karl Sakas' Executive Coaching program, Rhoan has carved out family time, built a 100% virtual team, and laid the groundwork for a new record year.
Two Goals Led to Agency Growth
Entrepreneurs start agencies for many reasons. For Rhoan Morgan, it was her passion for marketing technology and a love of serving clients. In 2009, she founded DemandLab, a technology-focused marketing consultancy.
Eight years later, DemandLab was doing well—with marquee clients, a hybrid team, and recognition as a trusted advisor to CMOs—but Rhoan knew she could do more.
When she reached out to agency consultant Karl Sakas in late 2017, she had two goals:
To refine and organize the agency delivery process to maximize client satisfaction by getting their internal house in order.
Ensuring that her agency's team culture was top notch and that her employees were as happy and satisfied as her clients.
Rhoan's results extended beyond those initial goals. Karl helped her take DemandLab 100% virtual, achieved big results, and laid the groundwork for record growth.
Smooth Delivery = Happier Clients
Previously, Rhoan's agency had worked internally to refine their delivery process. She knew their services were solid, but wanted expert advice to get to the next level of growth. Enter Sakas & Company.
Rhoan noted:
"Karl wasn't the least expensive option but what was impressive to me was his incredible content available to the public; it was thoughtful and on point. We knew he would bring the most experience and value, and provide the most impact to our agency. He was also a really good fit in terms of personality. We could tell right away that he was an easy person to work with."
Karl started by doing an Agency Roadmap project, including an agency-wide Culture Survey. Based on his data-gathering and analysis, he created a growth strategy and a step-by-step implementation plan for DemandLab. His advice was customized to seamlessly align to the agency's culture—which was a priority for Rhoan, who knew this would be a key part of their growth.
Karl reviewed every aspect of the client experience—from sales, to onboarding, to delivery, to renewals—so the DemandLab team had a crystal-clear snapshot of accountability and expectations. Rhoan noted that Karl provided "Swim Lanes, which really enabled our team to make independent decisions and work with more autonomy. This gave me the ability to clear more from my plate, and the team was more empowered to help scale the company."
Before Karl began working with DemandLab, Rhoan described her agency situation like a swimming duck: "We were an agency that was working on instinct with a very talented group of people, but we had challenges behind the scenes. We were like a duck: serene on top of the water, but paddling below the surface."
Karl helped DemandLab fix that, to make things more serene for everyone—including the agency's team.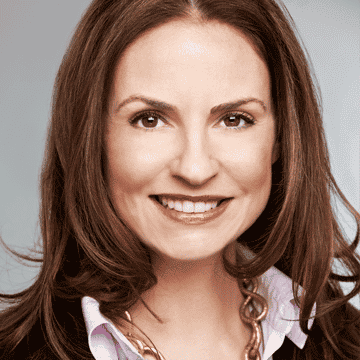 "We've seen year-over-year growth. I attribute a good portion of that to Karl. I consider him to be the center of the spoke. He's my go-to person and an especially important part of my sanity as an agency owner."
–Rhoan Morgan, CEO, DemandLab
An Empowered Team Frees Leadership to Focus on Strategic Initiatives and Growth
The second goal Rhoan had for hiring Karl was to cultivate and strengthen a positive internal team culture.
"It was not only about Karl's advising us on how to sell or how to structure our services, but it was his ability to empower," shares Rhoan, "Karl really helped me to empower my team as leaders which lifted a lot of the burden from me and the co-founders of the business, who had been the gatekeepers in a lot of cases. It saved our executive team time, so we could focus on more strategic initiatives. Karl helped to elevate everything we did."
With Karl's guidance, the DemandLab team could organize their internal processes—allowing more autonomy and efficiency through the supportive creation of systems and processes which allowed everyone to move faster, grow more, and feel confident and happy in their work.
These efforts got results:
Average revenue per client quadrupled from 2016 to 2020.
Per-capita productivity improved, too—up 32% from 2016 to 2020.
Agency revenue grew 52% from 2017 to 2020.
Client renewals nearly doubled between 2017 and 2020.
Even with COVID, the DemandLab continues to grow.
Profits improved, too. "Working with Karl really contributed to our increase in profit margins. There's no question about it," noted Rhoan.
Since the initial project in 2017, Karl has supported Rhoan and the DemandLab team via Executive Coaching, recruiting support, and custom consulting projects.
Reducing the CEO's Workload
When Karl started working with Rhoan, half of the agency's team worked remotely, with the other half on-site in their office in Pennsylvania. It had always been a dream to go fully virtual. "We realized we could run the agency from anywhere. Our clients are getting excellent service, and most weren't local to Philadelphia," shares Rhoan.
Once going 100% virtual was on the table, Karl took a deep dive into agency structure to set them up for success. "Karl reviewed our team structure, including who should be responsible for what," shares Rhoan, "Without his analysis and recommendations, I wouldn't have felt confident in the shift."
Karl also helped Rhoan navigate many details around managing a fully remote team, including how to structure her time with a distributed team. "It was that really early planning and lots of great insights and recommendations that came from Karl—things that I hadn't thought about—that helped us make the change successfully," says Rhoan.
Results: Happy Clients + Happy Team = Happy Owner
Since going virtual, DemandLab profits have grown and processes are running smoothly. Rhoan is able to work normal hours and has regained her nights and weekends for family.
Since working with Karl, "We've seen year-over-year growth. I attribute a good portion of that to Karl," shares Rhoan, "I consider him to be the center of the spoke. He's my go-to person and an especially important part of my sanity as an agency owner."
"Profits are one thing, but so is team happiness," says Rhoan, "If your team is happy, your clients will be happy. That's critical to our culture." Rhoan has met her initial goals, and beyond.
Want results like this for
your agency?
Accountability. Advice. Perspective.
If you're ready to focus on the things that matter—and do less of everything else—we're ready to help! Get custom strategic advice and a concrete plan to implement it when you work with Karl one-on-one via his Executive Coaching program or a Custom Consulting project.