I volunteer a couple times a year as a crew member on the Dover Harbor, a 1930s Pullman railroad car based in Washington, D.C. It turns out I have a talent for mixing martinis at 100 miles an hour. I recently returned from a day trip to Williamsburg, VA and back.
It's like something out of an old movie—beds flip down from the ceiling, there's a working kitchen with the original icebox, and you can wave at people along the way from the rear vestibule. Stewards are a combination of waiter, bartender, and concierge, all while walking around a swaying train—going as fast as 110 mph between Washington, New York, and Boston.
From working on a six-member team to take care of up to 24 passengers at once, I've learned some important lessons about marketing and client service:

1. It's all about presentation
When you're out to eat at a nice restaurant, which would you rather drink with your medium-rare USDA Prime filet mignon?
"Red wine," or
"Try the cabernet. It's a 2015 Woodbridge by Robert Mondavi, with a nice balance—not too sweet, not too dry."
I'm talking about the same wine. The difference is in the presentation. We have white linen table clothes, real china, and metal utensils, but passengers will never see food or drink prices on the Dover Harbor. That's because the $300 or $600 or $2,500 ticket includes all the food and drinks, and thus my fellow stewards and I don't have an incentive to up-sell.
Consistently nice presentation goes a long way to show clients they're getting their money's worth.
[Go back to the top]
2. It's OK to improvise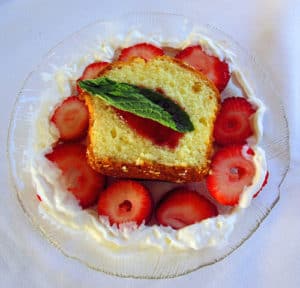 Heading to Savannah in 2008, we'd promised brunchtime peach bellinis to our passengers (3 parts champagne to 1 part peach nectar or peach schnapps)… but we forgot to chill the champagne overnight. What to do? You can't tell a passenger, "Hang on for a few hours, we just put the champagne in the icebox."
I quickly realized I could chill the drink by shaking the peach schnapps with ice in the cocktail shaker and then adding the room temperature champagne. Problem solved.  The first passenger liked the bellini and later ordered three more. Sometimes, you just have to be flexible.
[Go back to the top]
3. "I'll try what she's having"
I've noticed that people are remarkably inclined to try what other passengers are drinking. White wine, Diet Coke, and water are big standbys, but the popular specialty drink tends to vary from trip to trip. I've seen a run on everything from peach bellinis to Octoberfest beer to dry martinis (always ordered "shaken, not stirred"). Yesterday, it was Manhattans (whiskey, sweet vermouth, bitters, and a maraschino cherry).
Marketing agencies can benefit from this effect by publicizing their clients' reviews, highlighting a "most popular option" package, or using other forms of social proof. That said, people are open to your own suggestions, too. See number five.
[Go back to the top]
4. Keep up with changing tastes

Pullman originally served Budweiser. We still offer it on the Dover Harbor, but the macrobrew's not very popular with passengers today. I suspect prepackaged beer was the cool, modern thing back in the 1930s, just as TV dinners were the latest-and-greatest in the 1950s…not so much now.
When we offer a seasonal beer option, let's just say the Bud goes last. Actually, no, the Bud Light goes last. Palates change. Companies have to keep up, too.
[Go back to the top]
5. Don't overwhelm clients with options
It's nice to have options, but too many options can be overwhelming. We run that risk on the Dover Harbor, because we offer 30-35 different onboard drinks. And that's not even counting a nearly unlimited range of mixed cocktails. Our full list of drinks is quite long—you can have:
Red wine, white wine, champagne, Bud, Bud Light, seasonal beer, cranberry juice, orange juice, grapefruit juice, lemonade, tomato juice, bloody mary mix, regular coffee, decaf coffee, black tea, green tea, 4-5 herbal teas, milk, water, seltzer, iced tea, iced coffee, Coke, Diet Coke, Sprite, ginger ale…PLUS practically any mixed drink you can imagine, from a White Russian to a Gin Rickey.
Occasionally, a passenger asks for a drink I've never heard of before. For cases like that, we have a bartending book hidden discreetly around the corner (so if I take your order and head toward the hall instead of toward the bar, it's because I'm looking up what's in it). But there's a faster shortcut—just ask, "How do you like that?" The passenger will share everything I need to know.
[Go back to the top]
6. Remember what they order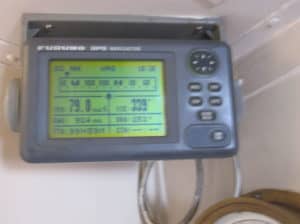 True to Pullman Company tradition, Dover Harbor stewards have to memorize customers' drink orders. This may involve up to six or seven drinks for a table of up to four passengers, but it's actually easier than you'd think.
Let people sort out what they want, and then repeat back the total: "two waters, one coffee, one Diet Coke, and one chardonnay." By the time you get back you can announce what you have and people will typically motion for their glass. Ladies first (Pullman Company policy) or else serve the customers farther from the aisle (to avoid knocking things over as you reach).
The result? You've fulfilled a complex drink order from memory, and you've added another layer to wow-ing the client.
[Go back to the top]
7. Create a feedback loop

If I ask how the drink was, please tell me. You drink it more often than I do—so you if you want less cranberry or more vermouth next time, let me know. If you don't ask for feedback, you can't use it. And if you don't use the feedback, you can't improve. Not everyone will give you useful information, but you need to at least ask.
[Go back to the top]
Applying This at Your Marketing Agency
Your combined marketing actions go a long way to creating a positive client experience. After a recent trip, one of our passengers said to me:
"Today felt like going on a one-week vacation!"
Want to enjoy an affordable luxury train trip from Washington D.C.? View the list of upcoming trips at DCNRHS.org, or sign up for monthly e-mail updates about Dover Harbor trips.
Question: What can your agency apply from what I shared here?
An earlier version of this article originally appeared in 2010 at KarlSakas.com