Business advice from Felicitas Betzl at Serps Invaders
I'm interviewing your fellow agency owners to share their advice and stories. Next up is Felicitas Betzl, Managing Director & Founder at Serps Invaders.
Her digital agency's specialty is multi-lingual online marketing across 35 languages. Services include whitehat SEO, digital design, and social media marketing. The agency has offices in Edinburgh and Gibraltar.
Topics ranged from how to stand out as a unique agency to why you need to invest in your team. I interviewed Felicitas via email in 2014. You can follow her on Twitter at @FelicitasBetzl and @SERPS_Invaders.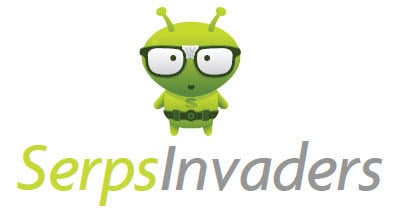 1) Why did you start your agency? What was your goal?
In the first instance I started Serps Invaders in order to fill a gap that I had identified in UK agency service offering.
I noticed that there was a clear need for a digital marketing agency that could offer clients multilingual SEO, paid search, and social media services that were actually carried out by experienced marketers that are native speakers for the countries they are trying to target. Of course we do have competitors but we can offer our services at a slightly lower price point than some other global digital marketing agencies.
I saw how agencies often handled foreign language digital marketing campaigns by [hiring] international students or translation companies, which didn't result in the desired outcome.
For Serps there were two clear market opportunities:
digital marketing agencies that didn't have the multilingual capabilities in-house
direct clients who wanted to expand into or promote their brands in other markets
We became a full-services agency in 2013 when our Creative Director & Partner Ruaridh Currie joined us full-time.
2) Why do your clients pick you over other agencies? What do you think you do better than your competition?
Clients choose us because we are true specialists in taking your brand global online. We are straight-talking and we make it very clear that we service our clients very well. We manage expectations from the get go.
Being a little bit smaller, also gives us the benefit that we can develop a much more personal relationship with our clients who would probably be less significant if they took their business to a larger agency.
3) What's a challenge you've overcome at your agency—and how did you do it?
The biggest challenge for us has been finding suitable employees. As a young and small agency you may not appeal to talent the way a larger agency would. Therefore I spent a lot of time over the past couple of years to make our benefits and working conditions as attractive as possible to prospective employees. We are now able to offer the following:
In Gibraltar and Edinburgh we are the only official agencies in those cities that work 4-day weeks.
We offer truly flexible working hours.
We allow staff to take "Duvet days" (ad hoc holidays if the weather is particularly good, etc.)
All staff take strength tests and their job descriptions are amended as much as possible to suit their strengths.
Each staff member gets their own training budget and training time allowance—training can include non-marketing related courses and can be related to a hobby.
We allow staff to work on side projects outside of work hours, as long as they are open about them and there is no conflict of interest for Serps Invaders.
Employees can take their job with them, wherever they like to move to in the world.
Staff can work from home if they like.
We also offer:
Childcare vouchers
We have an eye care scheme
Cycle to work & computer scheme
Bonuses for upselling and new business
Bacon roll Thursday
2 parties per year where we stop halfway through the day and everything is paid for
We are also looking into a pension and possibly a travel scheme.
4) With teams spread across multiple countries working flexible schedules, how do you keep things coordinated?
This isn't really a huge problem for us, as most of our employees are currently located across Europe. Even when we work across different time zones, I always feel it's important to have at least a couple of hours overlap, so you can catch up on projects and keep each other up to date.
Internal communication needs to be flawless, so we use Basecamp's features relentlessly—i.e. the Writeboard, where we update each other on client calls and meetings for anyone who wasn't at a particular meeting for example.
You can't be a boss who likes to micro manage and you have to learn to delegate effectively, communicate clearly, and—most of all—trust your staff.
I'm very lucky to have great employees who work hard, are honest, and keep me up to date on everything. There are never any surprises, even if I'm not physically in our main office.
5) What's one area of your agency you're hoping to improve in the next year? How do you plan to accomplish that?
Our plan for 2015 is to further improve our internal processes in order to enhance our productivity. I'm a big efficiency advocate and I am continuously looking to improve internal processes, as well as our client offering. There are two main areas that I would like to take a look at:
improving our client reporting
seeing how we can improve and maximize internal communication, in order to reduce meeting and disruption time
6) What's your favorite piece of advice on running a digital marketing agency and why?
Be prepared to invest time and effort into staff development. It will pay off in the long run, not only because you have happier staff but you will also have employees who are better equipped to innovate. Also it is very important not to only listen to your employees but act on their requests.
I never understood agency owners who didn't care about high staff turnover. There is such a huge cost attached to hiring and training new staff—which is probably a higher cost, the smaller the agency.
Also ensure you build real and lasting relationships with your clients. They don't just pay your and your employees' wages but could be your agency's brand ambassador and refer business to you.
Question: How do you invest in your team?