Trying to decide which agency conferences to attend in 2019?
Here's my curated roundup of 20+ in-person events to consider, with a focus on the U.S. I've noted where I have experience as a speaker or attendee.
Know any agency conferences that should be on this list? Let me know! I'll continue to update this throughout 2019. They're listed in chronological order.
Want to pitch events as a speaker? Check out my book on speaking for agency lead-gen. But plan ahead—events typically recruit speakers several months to a year in advance.
[Last updated: June 2019]
January 24-25, 2019 in Nashville, TN
This two-day workshop focuses on helping your agency break out of the feast-or-famine cycle. You'll define a unique positioning and then craft a sustainable lead-gen plan for your agency.
David Baker's events aren't cheap, but they're definitely high-value. I joined the 2018 event as a guest expert. Agency bizdev expert Blair Enns will return in 2019 as a featured speaker.
February 10-12, 2019 in Austin, TX
This conference from the Bureau of Digital is tailored to digital agency owners. The event incorporates "camp" sessions, one-on-ones, traditional talks, and ongoing support to empower attendees.
The event's mission is to connect Owner Summit participants as allies, not competitors.
Topics include bizdev, leadership, process, team structure and dynamics, marketing, success metrics, scope and estimates, and culture. Several of my clients have attended past events; they reported good learning and networking.
I'm joining to attend the pre-conference workshop day on Sunday.
February 25-27, 2019 in San Diego, CA
Now in its 10th year, this year's event expects 6,000+ attendees. T&C organizer DigitalMarketer recently launched  a Certified Partner program for agencies.
The conference includes an "Agencies Only" track with agency-specific content.
March 4-5, 2019 in Raleigh, NC
The High Five conference is where marketing and creative meet. It brings together marketing and creative professionals for three days of lessons on teamwork, partnership, collaboration, and more.
High Five isn't agency specific, but plenty of agencies attend. Keynotes in 2018 included Aaron Draplin, Amanda Valentine, Jackie Huba, Spike Jones, Tamsen Webster, and Wil Reynolds.
I was Conference Director in 2016 and served as 2016-2017 President of AMA Triangle, which organizes the annual event. I'm volunteering again in 2019 to help with VIP speaker transportation.
March 24-28, 2019 in Las Vegas, NV
Although Adobe's conference is not agency-specific, follow the money—large 2019 sponsors include the consultancies that many agencies worry about: Accenture Interactive, Deloitte Digital, and TATA. But some of the 2018 consultancy sponsors aren't returning—as of early December, it appears IBM iX and PwC have bowed-out for 2019.
Adobe promises 300+ breakout sessions and labs. The nine tracks (ones in bold are new) are: Advertising; Analytics & Data Management; Content & Experience Management; Design-led Customer Experiences; Email & Omnichannel Marketing; Experience-driven Commerce; Marketing Innovations; Personalization; and Platform, Machine Learning & Ecosystem.
The schedule includes pre-conference training on March 24-25, and overlays the post-acquisition Marketo Marketing Nation event.
April 3-5, 2019 in New Orleans, LA
This web conference is for those who made the web and make it their business. It's a people-focused tech event for web and software developers that gives attendees an opportunity to learn, grow, share, and make connections within the community.
They're announced an intriguing shift for 2019:
"[W]e're making some changes: we're going single track. In 2019 we'll focus on the business of being a creative professional–and how to make work better, together. You've got big plans to grow, and we want to help. … Our goal remains the same: to present you with high-quality content that educates and inspires, from a variety of perspectives."
I spoke at the 2016 PeersConf. It's a friendly, welcoming group; I haven't experienced that much hugging at a business conference before.
April 4-6, 2019 in Pasadena, CA
The 3-day design conference includes workshops, roundtables, symposia, and evening socials. Sessions include practice management, emerging designers, diversity, urban design, branding, interaction, and digital.
This event is 18 months after the previous event (October 2017 in Minneapolis).
April 15-16, 2019 in Chicago, IL
This conference is hosted by the American Association of Advertising Professionals (4A's). In October, 4A's announced they'd cancelled their 2019 spring conference, which they'd recently rebranded as Accelerate.
Instead, they'll now deliver agency management content via smaller conferences—to include making their Management Practitioners' Forum (MPF) a standalone event.
Planned 2019 content includes "the future of marketing, talent, clients' wants and need, the increasing competitive landscape, agency value creation, 'punching above your weight' and getting paid what you're worth."
May 7-10, 2019 in Chicago, IL
This annual gathering of global creative professionals features nearly 100 educational sessions on topics like radical thinking, how to improve your work, essential business and marketing skills, and previews of new tools and technologies.
This year's event includes the second HOW Marketing Live, on the intersection of marketing and creative. It's hosted by the American Marketing Association (AMA).
Past speakers include Amy Cuddy, Debbie Millman, Ed Roberts, Ilise Benun, Jeffrey Zeldman, Malcolm Gladwell, and Stefan Mumaw. The event tends to focus on in-house content but some applies to agencies, too. I spoke on the HDL podcast in 2015, on how agencies can offer more strategy services to their clients.
May 5-7, 2019 in St. Pete Beach, FL
This annual conference by the Public Relations Society of America (PRSA) focuses on C-suite issues, case studies, and research that leads growth.
The conference draws primarily from PR agency owners, but attendees provide a range of services. I spoke at the 2016 event in Puerto Rico.
May 14-15, 2019 in New York
This agency bizdev conference traditionally features 50+ speakers and 30+ sessions, with a focus on driving agency growth. They'll discuss topics like aligning agency and client incentives, the latest tools to run your agency, how to turn your website into an active lead-gen tool, and agency pitch demonstrations.
Can't make it in-person? In 2018, you could buy a ticket to the live broadcast.
July 15-17, 2019 in Seattle
MozCon is hosted by Moz, and features three days of actionable sessions in SEO, brand development, CRO, the mobile landscape, analytics, customer experience, social and content marketing, and more.
Although MozCon isn't agency-specific, search-oriented agencies can expect a lot of relevant content. Past speakers have included Ian Lurie, Oli Gardner, Rand Fishkin, and Wil Reynolds.
This will be the second MozCon since founder Rand stepped away from day-to-day operations.
July 30-31, 2019 in New Orleans, LA
This annual event is designed for small- to mid-size agencies. The schedule typically combines an evening of networking and cocktails, plus a day of conversation and talks that tackle challenges and opportunities in small agencies.
Want a shot at one of the awards? Entries open in February 2019; in 2018, entries closed in early May. AdAge defines a "small agency" as 150 or fewer employees.
Conference tickets go on-sale in May 2019.
September 3-6, 2019 in Cleveland, OH
Head to CMW to learn from and network with content marketing industry leaders.
Last year's event included more than 120 breakouts and workshops on strategy, integration, measurement, and more innovative ideas in content marketing. The 2018 event drew 3,700+ attendees, 200+ speakers, and 550+ companies.
I emcee'd the Future Content Keynotes in 2016 and spoke about agencies in 2018. (I unfortunately got appendicitis before my 2017 talk in the Agency Track.)
When you're in Cleveland, I recommend a visit to the A Christmas Story House & Museum plus cocktails at the Velvet Tango Room.
September 3-6, 2019 in Boston, MA
HubSpot expects 24,000+ guests and 300+ speakers. Past keynotes have included Adam Grant, Beth Comstock, Brené Brown, Ed Catmull, Michelle Obama, and Shonda Rimes.
Expect 250+ sessions overall. Last year's breakouts included five tracks: Marketing, Sales, Customer Success, Grow with HubSpot, Elevate & Empower. I spoke at INBOUND in 2015, 2017, and 2018.
In 2017, HubSpot removed the separate Agency/Partner track, opting to include agency-oriented talks in other tracks. You'll have to choose between CMW and INBOUND again in 2019—HubSpot scheduled their conference to occur in CMI's usual week.
September 17-19, 2019 in New York, NY
This new event is from training company DigitalMarketer, creator of the long-running Traffic & Conversion conference. Register here.
September 23-24, 2019 in Breckenridge, CO
This second-year event is a spinoff from the long-running SearchCon conference in the Denver area. Content is targeted to owners of digital agencies—topics like finances, leadership, automation, lead-gen, and more.
I keynoted the first event in 2018 and I've been invited to return as a speaker in 2019. I like that AgencyCon's size provides great networking.
September 24-25, 2019 in San Diego, CA
Want to charge more? You should be following agency bizdev expert Blair Enns of Win Without Pitching (WWP).
His two-day workshop focuses on changing your sales process (and your mindset) to go from low-priced vendor to high-priced partner. The event is limited to 40 attendees.
The workshop's not cheap, but I'm confident you'll see a strong positive ROI from the trip. As I shared about his Pricing Creativity book: "Blair's advice on value-based pricing will make your agency six or seven figures if you dare to apply it."
September 23-26, 2019 in New York
This week-long event features seminars and workshops on topics like storytelling through different mediums, creating connections in the industry, what brands want, and influencer stories and lessons.
The New York events are part of an international network that reaches 98,000 people.
Want to speak in New York? The application deadline is May 23, 2019.
October 20-22, 2019 in Orlando, FL
Hosted by the Bureau of Digital, the annual event heads to Orlando. Want to speak? Applications are due March 1, 2019.
The 6th annual event in 2018 included two days of presentations, breakout sessions, and lightning talks exploring how to manage digital projects. There's also an optional half-day workshop.
If you have PMs, they should go there… and ideally have already pitched you on going. (It's a sign they're not a "reluctant PM.") I spoke at DPM Summit in 2014.
October 28-29, 2019 in Chicago, IL
This annual event by Andy Crestodina of Orbit Media features national-level speakers (e.g., Ann Handley, Gini Dietrich, Joanna Wiebe, Mark Schaefer, Wil Reynolds) while providing the intimacy of a regional conference (~400+ attendees).
Compared to conferences with thousands of guests, think of it as "big names in a smaller setting."
November 13-14, 2019 in Raleigh, NC
This annual event focuses on digital marketing, including content marketing, design/UX, search, social media, innovation, strategy, analytics, and email marketing.
The 2018 lineup included actress Brooklyn Decker, The Onion founder Scott Dikkers, and marketing guru Seth Godin, plus leaders from Airbnb, Amazon, Facebook, LinkedIn, Microsoft, Pinterest, Twitter, and YouTube. I spoke on a panel at Internet Summit in 2015.
Naylor Association Solutions acquired event producer TechMedia in May 2019. What's the implication? TBD, although Naylor is owned by a private equity firm… so presumably some cost-cutting. TechMedia runs 20 conferences annually, including the Digital Summit series in other cities.
My office is a few blocks away from the Raleigh Convention Center; if you're planning to attend ISUM19, let me know—would love to meet up!
TBD in TBD
This annual event targets agency CEOs and their top lieutenants. Capped at 135 attendees, the 2018 event featured sessions across four pillars of agency growth—model, operations, marketing, and leadership.
Mirren hasn't announced 2019 dates yet; last year was November 6-7, 2018 in Chicago.
TBD in TBD
The SoDA Academy brings together leaders at top digital agencies, entrepreneurs, education experts, and client-side marketers in a two-day learning conference. Given its origin as the "Society of Digital Agencies," SoDA has strong digital roots.
The event is open to non-members, but SoDA requires an application to the conference. I spoke in 2016 at the second Academy (on agency business strategy and on team management).
As of May 2019, SoDA hadn't announced 2019 dates yet; the latest event was April 9-10, 2018 in Long Island City, NY. After the first event, it appears SoDA has switched to a 1.5-year cadence.
Pick the Right Agency Conferences
Conferences can be great, but they can also be a time-suck. Read my article on how to get more out of your next conference, including things you need to do before, during, and after the event.
QUESTION: Which agency conferences are you planning to attend in 2019?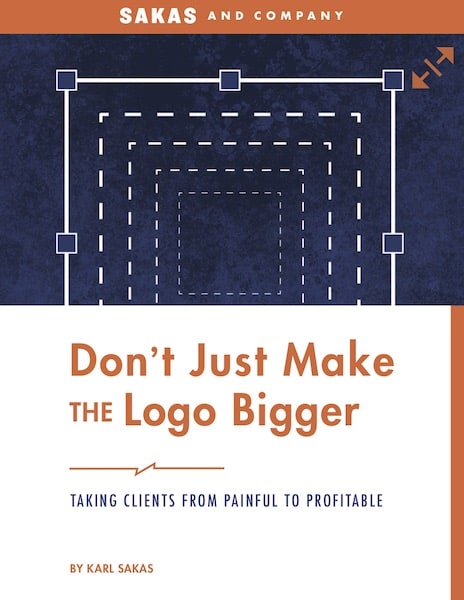 Turn your digital agency headaches into profits.
Join leaders from 1,800+ agencies and get my articles delivered each week, directly to your inbox!
Learn tips to grow your agency, and get a copy of my ebook, Don't Just Make the Logo Bigger, for free.