Trying to decide which agency conferences you should attend in 2020?
Here's my curated roundup of 20+ in-person events to consider—in chronological order—with a focus on the U.S. I've noted events where I have experience as a speaker or attendee. [Last updated: November 2019]
Know any agency conferences that should be on this list? Let me know! I'll continue to update this throughout 2020. They're listed in chronological order.
Want to pitch events as a speaker? Check out my book on speaking for agency lead-gen. But plan ahead—events typically recruit speakers several months to a year in advance.
January 9-10, 2020 in Nashville, TN
This two-day workshop focuses on helping your agency break out of the feast-or-famine cycle. You'll define a unique positioning and then craft a sustainable lead-gen plan for your agency.
New for 2020, there's a "module on how to craft your service offerings—especially the ones offered at the outset of new client relationships. We'll work through how to package these." See the PDF brochure, or register here.
David Baker's events aren't cheap, but they're high-value. I joined the 2018 positioning event as a guest expert.
February 6-7, 2020 in New Orleans, LA
This conference from the Bureau of Digital is tailored to digital agency owners. The event incorporates moderated discussions, traditional talks, and ongoing support to empower attendees. This year's Owner Summit includes a mix of moderated conversations and speakers, versus last year's focus on workshops and speakers.
Several of my clients have attended past Owner Summits—they reported good learning and networking—and I joined last year to attend the pre-conference workshop day. You can register here for 2020.
February 11-12, 2020 in Miami
Want to charge more? You should be following agency bizdev expert Blair Enns of Win Without Pitching (WWP).
His two-day workshop (offered just a few times a year) focuses on changing your sales process (and your mindset) to go from low-priced vendor to high-priced partner. The event is limited to 30-40 attendees.
The workshop's not cheap, but I'm confident you'll see a strong positive ROI from the trip. As I shared about his Pricing Creativity book: "Blair's advice on value-based pricing will make your agency six or seven figures if you dare to apply it."
The first 2020 edition will be in Miami; before that, it's in New York over December 5-6, 2019.
March 29 to April 2, 2020 in Las Vegas, NV
Although Adobe's conference is not agency-specific, follow the money—large 2019 sponsors included the consultancies that many agencies worry about: Accenture Interactive, Deloitte Digital, IBM iX, and TATA. Not to be left out, holding companies like Dentsu, Publicis, and WPP were 2019 sponsors, too.
Last year's event promised 300+ breakout sessions and labs. In 2019, the nine tracks included: Advertising; Analytics & Data Management; Content & Experience Management; Design-led Customer Experiences; Email & Omnichannel Marketing; Experience-driven Commerce; Marketing Innovations; Personalization; and Platform, Machine Learning & Ecosystem.
After Adobe's 2018 $4.75 billion acquisition of Marketo, the "Marketo Marketing Nation" standalone branding appears to have shifted to become merely the "B2B Marketing Automation with Marketo" track in 2020.
March 30-31, 2020 in Chicago
This agency management conference is hosted by the American Association of Advertising Agencies (4A's). It's part of the 4A's shift toward delivering agency management content via smaller events.
Topics in 2019 included agency business models, culture and talent retention, and pricing models. The 2020 event will be in Chicago at the Westin Chicago River North on March 30-31, 2020.
March 30 to April 1, 2020 in Pittsburgh, PA
The 3-day design conference includes workshops, roundtables, symposia, and evening socials. Sessions include practice management, emerging designers, diversity, urban design, branding, interaction, and digital.
After an 18-month gap between the 2017 and 2019 events, AIGA appears to back to an annual cadence.
March 31 to April 2, 2020 in San Diego, CA
Now in its 11th year, this year's event expects 10,000+ attendees. T&C 2020 is moving to the San Diego Convention Center this year, after founder DigitalMarketer sold the conference to Clarion Events last year.
The conference includes an "Agencies Only" track with agency-specific content, to complement DigitalMarketer's Certified Partner program. Speaker recruitment occurred in August and September 2019.
May 4-7, 2020 in Chicago
This annual gathering of nearly 3,000 global creative professionals features ~100 educational sessions on topics like radical thinking, how to improve your work, essential business and marketing skills, and previews of new tools and technologies.
This year's 30th event includes the third HOW Marketing Live, on the intersection of marketing and creative. It's hosted by the American Marketing Association (AMA). Past speakers include Amy Cuddy, Debbie Millman, Ilise Benun, Jeffrey Zeldman, Malcolm Gladwell, and Stefan Mumaw.
The event tends to focus on in-house content, but some applies to agencies, too. I spoke on the HDL podcast in 2015, on how agencies can offer more strategy services to their clients.
May 3-5, 2020 in Puerto Vallarta, Mexico
This annual conference by the Public Relations Society of America (PRSA) focuses on C-suite issues, case studies, and research that leads growth. The conference draws primarily from PR agency owners, but attendees provide a range of services.
I spoke at the 2016 event in Puerto Rico. This year's theme is "2020 Vision: Leading the Agency of the Future."
May 2020 in New York
In 2019, this sold-out annual agency bizdev conference featured 30+ sessions with 60+ speakers and 400+ agencies attending.
With a focus on agency growth, topics include aligning agency and client incentives, the latest tools to run your agency, how to turn your website into an active lead-gen tool, and agency pitch demonstrations. The latest event was May 14-15, 2019 in New York.
May 18-20, 2020 in Chicago
This new Agency Management Institute event is from long-time agency owner and consultant Drew McLellan.
The impressive lineup of BABA Summit keynote speakers includes Jay Baer, Robin Boehler, Matthew Kimberly, Joe Pulizzi, Paul Roetzer, and Robert Rose. Register here.
July 2020 (city & specific dates TBA)
This annual AdAge event is designed for small- to mid-size agencies. The schedule typically combines an evening of networking and cocktails, plus a day of conversation and talks that tackle challenges and opportunities in small agencies.
Want a shot at one of the awards? From past years, entries will likely be open from February to May 2020. AdAge defines a "small agency" as 150 or fewer employees.
The next event will be in July 2020—specific dates and city to be announced in late 2019! The 2019 event was July 30-31, 2019, in New Orleans.
August 18-21, 2020 in Boston
The 2020 event shifts a couple weeks earlier, to mid-August. In 2019, HubSpot expected 24,000+ guests and 250+ speakers. Past keynotes have included Adam Grant, Beth Comstock, Brené Brown, Ed Catmull, Michelle Obama, and Shonda Rimes.
The latest event was September 3-6, 2019, in Boston. I spoke at INBOUND in 2015, 2017, and 2018.
New York (2020 dates TBA)
This new event is from training company DigitalMarketer, creator of the long-running Traffic & Conversion conference. In 2019, they had 30+ sessions from 25 speakers, while expecting 1,200+ agencies to attend.
Tracks in 2019 included: Fill Your Prospect Pipeline, Close & Convert More High-Value Clients, Grow Your Retainers & Recurring Revenue, and Systemize & Scale Your Agency. I attended the first event, which ran September 17-19, 2019, in New York.
Fall 2020 in Breckenridge, CO
This now-annual event is a spinoff from the long-running SearchCon conference in the Denver area. Content is targeted to owners of digital agencies—topics like finances, leadership, automation, lead-gen, and more.
I keynoted the first event in 2018 and the second event in 2019. I like that AgencyCon's size provides great networking. The latest event was September 23-24, 2019, in Breckenridge, Colorado.
New York (2020 dates TBA)
This week-long event features seminars and workshops on topics like storytelling through different mediums, creating connections in the industry, what brands want, and influencer stories and lessons.
The New York events are part of an international network that reaches 98,000 people. The latest event was September 23-26, 2019, in New York—with a controversial close.
October 13-16, 2020 in Cleveland
After happening during the week of Labor Day for several years, the 2020 event moves a month later. Head to the Content Marketing World Conference & Expo (CMW) to learn from and network with content marketing industry leaders.
The 2019 event included more than 120 breakouts and workshops on strategy, integration, measurement, and innovation in content marketing. In 2018, CMW expected 3,700+ attendees, 200+ speakers, and 550+ companies.
I emcee'd the Future Content Keynotes in 2016 and spoke about agencies in 2018. (I unfortunately got appendicitis before my 2017 talk in the Agency Track.) The latest event was September 3-6, 2019.
Dates & city TBA for 2020
This long-running digital PM conference is hosted by the Bureau of Digital. In 2019, the 7th annual event has two days of presentations, breakout sessions, and lightning talks exploring how to manage digital projects. There's also an optional full day of pre-conference workshops—plus monthly pre-conference conference calls to help attendees connect beforehand.
If you have PMs, they should go there… and ideally have already pitched you on going. (It's a sign they're not a "reluctant PM.") I spoke at DPM Summit in 2014. The latest event runs October 20-22, 2019, in Orlando.
Denver (2020 dates TBA)
Hosted by agency education firm UGURUS, the USUMMIT conference is in Denver each year. Founder Brent Weaver focuses on building a "tribe" of agency leaders and freelancers.
The conference includes three days of content, including keynotes, breakouts, and workshops—all in the center of downtown Denver. The latest event runs October 24-26, 2019, in Denver; I did a keynote in 2019.
Attendees skew toward smaller agencies (under 10 people), but the almost all of the 2019 content applied to independent agencies of any size. I also liked seeing how much attendees cared about each other; that's unique.
Chicago (2020 dates TBA)
This annual event by Andy Crestodina of Orbit Media features national-level speakers (e.g., Ann Handley, Gini Dietrich, Joanna Wiebe, Mark Schaefer, Wil Reynolds) while providing the intimacy of a regional conference (~400+ attendees).
Compared to conferences with thousands of guests, think of it as "big names in a smaller setting." The latest event ran October 28-29, 2019, in Chicago.
Chicago (2020 dates TBA)
This annual event targets agency CEOs and their top lieutenants, capped at 135 attendees in 2018.
The 2019 event features six areas around agency future-proofing: Future Growth Assessment, Capabilities Innovation, Talent Innovation, Fee Innovation, Organic Growth + New Business Innovation, and Resourcing + Growth Plan. The latest event runs November 6-7, 2019, in Chicago.
New York (2020 dates TBA)
In 2019, Search Engine Land added a one-day Agency Operations & Management track to their long-running SMX East conference. They noted:
"New York City is the advertising agency capital of the world. That's why SMX East features a brand new, full-day track dedicated exclusively to agency operations and management — in addition to our hallmark SEO and SEM content. In-depth sessions will deliver executive-level education and peer-to-peer conversation for agency principals, executives, and senior leaders."
The first year's topics include "Profitable Pricing Strategies For Agencies," "Managing Clients, Managing Yourself," and "Handling Client Transitions." I'm speaking on the 2019 closing panel—"Getting Your Agency Services Mix Right," moderated by Editor-in-Chief Ginny Marvin. The latest event runs November 13, 2019, in New York.
Raleigh, NC (2020 dates TBA)
This annual event focuses on digital marketing, including content marketing, design/UX, search, social media, innovation, strategy, analytics, and email marketing. TechMedia runs 20 conferences annually, including the Digital Summit series in other cities. I spoke on a panel at Internet Summit in 2015.
My office is a few blocks away from the Raleigh Convention Center; if you're planning to attend ISUM20, let me know—would love to meet up! The latest event runs November 13-14, 2019, in Raleigh, NC.
Pick the Right Agency Conferences
Conferences can be great, but they can also be a time-suck. Read my article on how to get more out of your next conference, including things you need to do before, during, and after the event. And if you're thinking of organizing your own lead-gen event, see my 47 tips.
QUESTION: Which agency conferences are you planning to attend in 2020?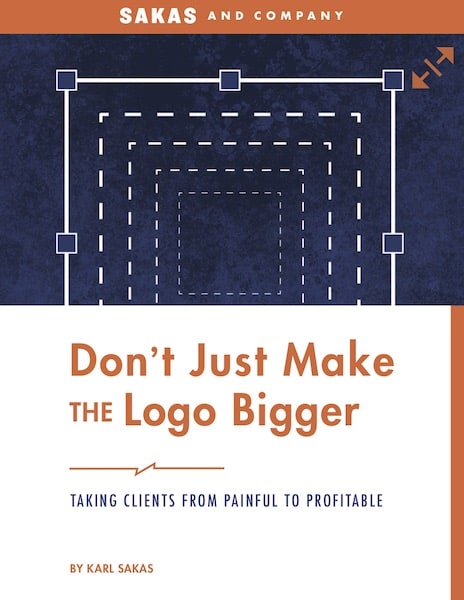 Turn your digital agency headaches into profits.
Join leaders from 2,000+ agencies and get my articles delivered twice a week, directly to your inbox!
Learn tips to grow your agency, and get a copy of my ebook, Don't Just Make the Logo Bigger, for free.